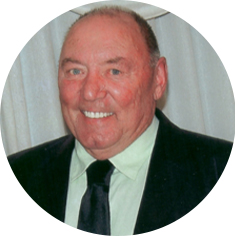 It is with great sorrow that we announce the passing of our loving husband, father, grandfather, great-grandfather, Garth Arnold Polley.  Garth passed away peacefully at home on Thursday, December 17th, 2020 with family by his side.
Garth was born to Robert and Pearl Polley on September 5th, 1943 in Herbert, Saskatchewan.  He was raised on the farm in the Aquadell District, and shared many fond memories of adventures he had with his family and friends growing up.  He attended Aquadell School before graduating from Chaplin High School in 1961.  He then went on to STI in Moose Jaw, SK to take a welding course and agriculture course.
In 1962, he started farming with his father in Aquadell.  At the 1963 New Year's dance at Robin Hood School, he met the love of his life, Norma Eastman.  Garth and Norma were married on October 11th, 1963 and were happily married for 57 years.  They worked side by side throughout their lives, raising 3 sons while farming and ranching.  They spent many hours over the years on the farm playing cards and having fun with their many friends, including Donnie and Margaret, and Neil and Brenda.
Family held a special place in Garth's heart.  He loved spending time with his children, grandchildren and great-grandchildren, watching their activities, listening to their stories, and watching them grow.  Garth loved being outdoors, whether it was farming, camping, hunting or fishing and many memories were made with his family and friends over the years.  
In 2007, he and Norma moved to Chaplin, SK and continued to farm until gradually retiring and moving to Moose Jaw in 2019.  Their retirement was spent camping, fishing, and playing cards with their "park buddies" at Palliser.
Garth was predeceased by his parents, Robert and Pearl Polley, his sister Donalda and her husband Gary, his nephew Clinton Bauck, and his in-laws Howard and Katherine Eastman, Mavis Tucker, Katherine Schmitz, Beryl Eastman, Sheila Schmitz, Jacques Schmitz, and nephews Roger, Dustin and Colton Schmitz.
Garth is survived by Norma, his wife of 57 years, and the family they created; sons Evan (Sherry), Brian (Iris), and Aaron (Nancee); grandchildren Brittany, Tiffany (Warren), Logan (Randi), Anthony (Kim), Nicholas (Addie), Kadence, and Luke; and great grandchildren Bridget, Charlotte, Ayla and Avery.  He is also survived by his two brothers Neil (Loreena) Polley and Keith (Su) Polley, Wendy Polley, brother-in-laws Mike, Pat, and Allen, and many nieces and nephews that he loved on both sides of the family.
A Private Family Interment will take place at a later date.  Norma and family truly appreciate all the kindness shown to them during this difficult time.  Garth will be greatly missed, and the many memories he created will be cherished by all that knew him.  The family wish to send their heartfelt thank you to all of the doctors and nurses at the Allan Blair Cancer Center, as well as the Moose Jaw Home Care staff.  As an expression of sympathy, donations in Garth's name may be made to the Allan Blair Cancer Centre c/o Pasqua Hospital, 4101 Dewdney Ave, Regina, SK S4T 7T1.  Arrangements are entrusted to Moose Jaw Funeral Home, 268 Mulberry Lane.  Todd Sjoberg, Funeral Director 306-693-4550