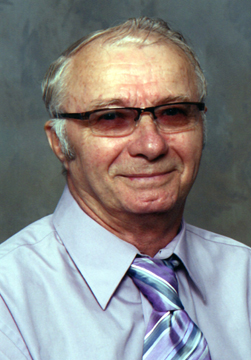 It is with great sadness that the family of Jacob Pluhowy announce his passing, with his family by his side, on Wednesday, May 3rd, 2023 at Pioneers Lodge in Moose Jaw, SK.
He was predeceased by his parents; siblings: Alice, Henry, Emile, Peter, Sylvia, Irene, and John; son-in-law, Dennis Milbury; brother-in-law, Joe Mengel; and sister-in-law, Phyllis Johnson.  Jacob leaves to mourn, his children: Susan Pluhowy, Kathy (Eldon) Biccum, David (Linda) Pluhowy, Jamie (Lisa) Pluhowy, and Donna Johnson; 12 grandchildren and 13 great-grandchildren; siblings: Helen, Mary, and Nettie; as well as many nieces and nephews.
We are profoundly grateful and thankful for the excellent care from the staff at Pioneers Lodge.  Dad (Papa) was so lovingly cared for, which made his days brighter and more fulfilling.
The Funeral Service will be held on Saturday, May 20th, 2023 at 2:00 p.m. in Moose Jaw Funeral Home.  Pastor Marvin Seaborg will officiate and a private family interment will take place at Bethune Cemetery.  In lieu of flowers, donations in Jacob's name may be made to the Regina Fish and Game League, Sherwood No. 159, Box 586, Regina, SK S4p 3A3.  Arrangements are entrusted to Moose Jaw Funeral Home, 268 Mulberry Lane.  Cara Ashworth – Intern Funeral Director 306-693-4550