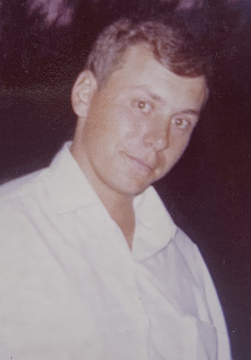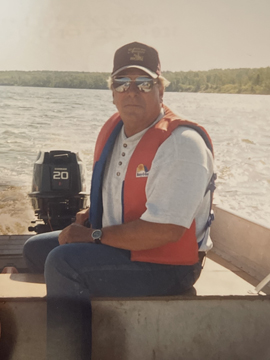 Sylvester Alexander Pisiak
Sylvester Alexander Pisiak, aged 75 years of Moose Jaw, SK passed away on Wednesday, August 17th, 2022.  He was predeceased by his father, Alexander and mother, Teena; sisters, Georgina (Frank) Weigel and Sandra (Bud) King; brothers: Stanley, Melvin and Salvester; nephew, Lorne Weigel; and nieces: Brenda King, Debbie Weigel and Debbie King. 
First and foremost, Sylvester was an amazing Father and family was number 1 in his eyes!!  The most important things in his life were his son Tyler and his daughter Briana and their families.  
Sylvester was born in Watson, SK and was raised on the farm north of Wimmer, SK.  He first attended country school at Islay school and when the country schools were moved to town, he attended school in Quill Lake, SK.  This is where his love for agriculture began and continued throughout his life.  Sylvester took over the family farm, with his mother Teena, at a young age when his father tragically passed away in 1967.  He loved horses and cattle the most and also grain farmed.  He continued in agriculture in one way or another until his retirement.  Sylvester also worked on the rigs in the winter time with his cousin Fred Pawluk, who was like a brother to him.   
Sylvester was very artistic at a young age and had a talent for drawing.  His favourite subject to draw was horses.  He loved nature and the simple things in life, and really enjoyed hunting, fishing, or even just going for a drive to see how harvest or seeding was going.  He loved to be involved with kids and coaching, but most of all coaching hockey.  Sylvester felt hockey taught players not only about the sport, but also a lot of life lessons in the process.  
In his later years, Sylvester loved to spend time with his grandchildren and tell them stories of years past, and they all listened intently.  They have often said they are going to miss Grandpa's stories.  He was very proud and supportive of all of his grandchildren and their accomplishments.
Sylvester always had a way of making everyone feel like everything would be ok in tough times.  One saying he had was "Worrying is like a rocking chair, you never get anywhere".  His patience, support and love for his family will be sorely missed.
Sylvester is survived by his son, Tyler (Michelle) and their children Amanda, Ryley, Reid, Ryder and Rhett; daughter, Briana (Marc) and their children Mia and Bodie; as well as several nieces, nephews, and cousins.  
A Private Family Service will be held to honour Sylvester.  Arrangements are entrusted to Moose Jaw Funeral Home, 268 Mulberry Lane.  Michelle Ellis, Funeral Director 306-693-4550