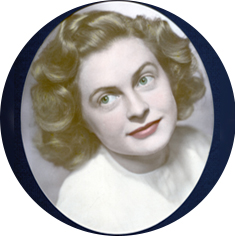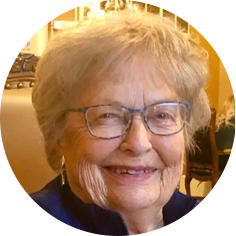 The family of the late Joanne Phillips, who passed away on Wednesday, October 7th, 2020, invites you to her Celebration of Life on Saturday, August 21st, 2021 at 4:00 p.m. at Zion United Church, 423 Main St N, Moose Jaw, SK.  Those not able to attend are invited to watch the live service virtually by going to https://youtu.be/qeeBhx0-25I.  The family requests no flowers or cards.
The Greatest Pleasure in Life comes from a simple smile, a chat with your grandkids, a hug from your great-grandkids, a conversation with your children and being able to hold hands with your husband who has been your best friend and partner for over 68 years.
What a remarkable life!
Our hearts are heavy with the passing of Joanne Letitia Phillips on October 7th, 2020, just 2 days short of her 92nd birthday, at the Royal University Hospital in Saskatoon, SK after suffering a massive stroke.  She was only a few short blocks from where she received her nurses training in the 1950's and met the love of her life Lyle "Ossie" Phillips.
Joanne was born October 9th, 1928 in Yorkton, SK and was predeceased by her parents, David and Hazel Gibson; brother, Cal and two sisters, Donna and Betty.
Jo will be lovingly remembered by her husband of 68 years, Lyle (Ossie) Phillips; children, Dave (Gail) Phillips of Calgary, AB and Debbie (Cal) Cowan of Moose Jaw, SK; grandchildren: Matt Cowan of Duncan, BC, Jason (Jen) Cowan of Calgary, AB, Jocelyn (Scott) MacDonald of Whistler, BC, Brianna (Mick) Dulmage of Calgary, AB; great-grandchildren: Carter and Mason Dulmage, Cash and Frankie Cowan, and Rio and Casey MacDonald.  Also mourned by the family of Gail Phillips: Witney (Lea) Austen, Sam and Ryan Austen, Cody (Krista) Rodriguez, and Cruz and Kaius Rodriguez.  
She is also survived by her brother, Bill (Merla) Gibson; sister, Margaret (Laurie) Friesen; and several nieces and nephews who all loved their Auntie Joanne and visited the cabin many times at Buffalo Pound Lake.
Mom lived on a farm close to Tonkin, SK.  She loved the farm and worked with her family to make it a success.  She attended The Armstrong Elementary one room country school, Grade 9 in The Pas, MB living with an Aunt, then boarded in Yorkton, SK for Grades 10-12 only coming home on weekends.
Then it was off to nurses training at Saskatoon City Hospital where she graduated along with her 3 sisters.  The only time ever that 4 sisters (aka "The Gibson Girls") all graduated from Saskatoon City Hospital.
It was in Saskatoon that she met Ossie and they were married in July 1952.  Upon Os getting his law degree they came to Moose Jaw to start their married life.  Dad built their first home in Moose Jaw and they stayed there for 27 years.  During this time the children arrived and their lives were full with work, children's activities and lots of volunteer work with various clubs.  Mom was very active in Zion United Church where she played in the Bell Choir, served as Chairman of Church Council and was very involved with her church group "Jubilee".
Jo wore many hats through her working years.  She loved her time with Public Health in North Battleford, SK and she worked at St Paul's Hospital during the polio epidemic.  Her nursing career was put on hold when she was raising her children.  She took her refresher course in the late 60's and worked at Moose Jaw Union Hospital.  She was a great supporter of Os with his career and was the kid's biggest cheerleader in all of their endeavors.  She was a very proud Grandma!
In three Federal elections she was the Returning Officer.  A job that required exceptional organization, on the spot decision making and superb people skills.  All great qualities Mom possessed.
Jo and Os loved their vacations, especially their trips to Hawaii and the Windjammer Cruises.  There was always a story time at family dinners when they returned and relayed all of the fun and adventures they had with their friends.
Jo was an avid skier and went to Sunshine ski resort for several years.  There were ski trips to the states and Switzerland.  Travelling was a huge part of their lives which they continued right up until last year.  Mom loved to golf, curl and to play bridge.  She also loved clothes and always looked impeccable.
Her biggest joy was their cabin at Buffalo Pound Lake.  Mom and the kids would move to the lake for the summer while dad commuted to work in town.  She had friends up and down the lake on both shores.  For the first few years they had no phone or running water.  She had an abundance of lake stories which we all know verbatim.  Some include horseshoe tournaments, water skiing and other antics.  She especially loved watching the pelicans.
Jo loved a good party, whether she was hosting one or going to one.  She was a fabulous cook and a hostess extraordinaire.  She was an exceptional mother and wife.  She loved Christmas with all the family around.  She had a great giggle and had the ability to make everyone around her giggle also, sometimes without even trying.
She was a kind, compassionate lady, always smiling and so lovable.  We will miss you.
There will be a Private Family Graveside Service and then when health restrictions are lifted, there will be celebration of her glorious life.
In lieu of flowers those wishing to make a donation in Jo's name may donate to the Memorial Fund at Zion United Church, 423 Main St N, Moose Jaw, SK S6H 0W5 or the Moose Jaw Health Foundation, 55 Diefenbaker Drive, Moose Jaw, SK S6J 0C2.  Arrangements are entrusted to Moose Jaw Funeral Home, 268 Mulberry Lane.  James Murdock, Funeral Director 306-693-4550