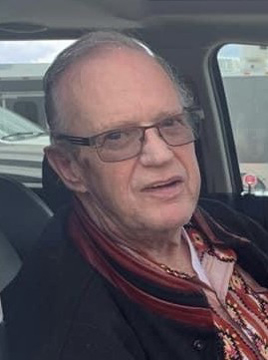 Melbourne (Pete) James Penna
Mr. Melbourne (Pete) James Penna, aged 70 years of Moose Jaw, SK passed away on Monday, October 24th, 2022.  Pete was born June 14th, 1952, a son to Sam and Ruby Penna.
He was predeceased by his parents Sam and Ruby Penna; and siblings: David Penna, Audrey Emms and Gordon Penna.  Pete is survived by his wife of 41 years, Darlene; daughter, Tanya (Dean) Biesenthal; daughter, Leigh (Rocky) Duquette and their children: Blake (Lisa) Penna and their children, Ashley (Trevor) Brumwell and their children; brother, John (Lynn) Penna; as well as many other family members and friends who will miss him.
Pete was a devout Moose Jaw Warrior fan and spent many evenings in the rink cheering them on.  He also immensely enjoyed spending time with the grandchildren, whether it be at the motocross tracks with the Penna boys or cheer, soccer, and swimming with the Brumwell kids.  Pete also took great joy in ensuring that every child (including his own) had a brand-new bike when they needed it.
Pete will be well remembered for his humor and quick wit that he shared frequently with anyone who would listen.
The Funeral Service will be held on Sunday, October 30th, 2022 at 1:00 p.m. in Moose Jaw Funeral Home with Pastor Larry Hasmatali officiating.  A Time of Visitation for Family and Friends will take place on Friday, October 28th, 2022 from 5:00 – 7:00 p.m. in Moose Jaw Funeral Home.  As an expression of sympathy, donations in Pete's name may be made to a charity of one's choice.  Arrangements are entrusted to Moose Jaw Funeral Home, 268 Mulberry Lane.  Gary McDowell, Funeral Director 306-693-4550