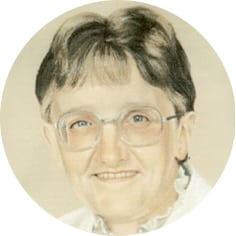 MARGARET ISOBEL PEARCEY
January 8th, 1937 – June 11th, 2011
Margaret Isobel Pearcey, aged 74 years of Moose Jaw, SK, passed away June 11th, 2011.  She was predeceased by parents, Leo and Emily Bumphrey; husband, Robert Pearcey; son, Grant Pearcey; sisters, Beverly Brown and Rhetta Benson and brother, Doug Bumphrey.  Isobel is survived by her brother, Allan (Lorraine) Bumphrey; sister, Mary (Bob) Winn; brother, Harvey Bumphrey; her daughters, Lori (John) Rodenbush, Linda (Warren) Byrne, Pam Pearcey (Dale) and Lancetta (Walter) Roy; grandchildren, Chuck (Beth) Cleveland, Jonnie Cleveland, Francis Cleveland, Cassandra and Victoria Byrne, Emily and Jaycie Pearcey, MacKenzie Pearcey-Luhtala, Patrick Roy (Shawna) and Valma (Rob) Vezina; great-grandson, Aiden Cook; and numerous family and friends.  A Funeral Service will be held on Saturday, June 18th, 2011 at 2:00 pm in Moose Jaw Funeral Home.  Reverend Dennis Camplin will officiate and interment will take place at Rosedale Cemetery at a later date.  Donations may be made in Isobel's name to the Saskatchewan Lung Assoc., Box 58000, Saskatoon, SK S7K 7Y4.