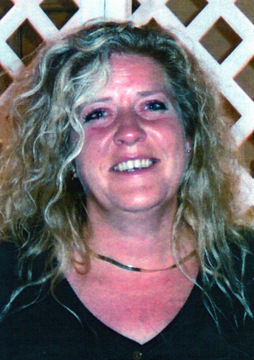 Janis Catherine Patterson
It is with profound sadness that we announce the passing of our beloved mother, daughter, bama, sister, auntie, and friend, Janis Catherine Patterson.  Janis passed away  peacefully at the young age of 62 years on Monday, September 25th, 2023, surrounded by family. 
She was predeceased by her husband, Randy; brother, Jeff; and mother-in-law, Rose.  Left to mourn Janis are her children: Keegan (Jen), Kaley (Jared), and Kellan; her dearest granddaughters: Braelynn, Harper, Blake, Mya, and Zoe; grand pup, Ellie; parents, Elaine and Garry Balerud; siblings: Kim (Harold), Brad (Tracy), Lori (Blayn), and Cory; as well as many family and friends who all loved her dearly. 
Jan worked at Valley View Centre for 39 years where she created many friendships, and her natural ability to take charge showed in her long career as a care aide.  She enjoyed baseball, reading, and a good cup of coffee.  She was at her happiest when all her kids were together enjoying a holiday meal. 
What Jan enjoyed the most was being a grandma.  There was nothing she loved more than being with her granddaughters and helping teach them anything she could.  Jan was the heart of the family.  She kept things going with her selflessness and care. 
The Funeral Service will be held on Thursday, October 5th, 2023 at 1:00 p.m. in Moose Jaw Funeral Home.  Pastor Marvin Seaborg will officiate and a private family interment will take place at Sunset Cemetery.  Those not able to attend may view the service virtually by going to www.moosejawfuneralhome.com/webcast/.  In lieu of flowers, donations in Janis' name may be made to the John Howard Society, 15 Hochelaga St W, Moose Jaw, SK S6H 2E9.  Arrangements are entrusted to Moose Jaw Funeral Home, 268 Mulberry Lane.  Andrew Pratt, Funeral Director 306-693-4550