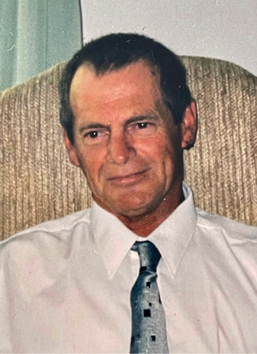 (November 29th, 1951- March 19th, 2022)
With heavy hearts, the family of Robert Lorne Passmore announces his unfortunate passing on Saturday, March 19th, 2022 in Moose Jaw, SK after a courageous battle against cancer.
He was predeceased by his father, Melville; brother, Richard "Dick"; and sister-in-law, Janice.  Robert is survived by his mother, Roberta; daughters: Jackie, Melanie and Lorna; son, Richard (Leona); granddaughter, Abigail; niece, Julie and her children Deion and Evan; nephews, Jason and David (Chrissy) and their children Mia and Summer; uncle Bill; and cousin, Valerie.  
The family wishes to send many thanks for the love, empathy and devotion of special friend Kelli Duff and honorary family member Julie Kuchinka for lending their strength while we were all in need.
Robert adored his dogs, Baylee and Meggie, and enjoyed relaxing in a comfy chair while watching a ball game with Roberta.  He had a passion for Harley Davidson motorcycles and enjoyed riding the open road, while flaunting his newest ride and latest apparel.  Many evenings were spent sitting on the deck with an ice cold brew visiting with friends and family.  Rob always kept that mischievous grin on his face whilst staying true to himself with his sarcastic remarks, impersonations and quick wit.
The family would especially love to thank Dr. Rininsland and his receptionist June for their compassion and care, and of course the wonderful staff at Memory Lane in Pioneer Lodge.
In keeping with Robert's wishes, a Private Family Service will be held.  Enjoy a cold one and savour the memories!  Arrangements are entrusted to Moose Jaw Funeral Home, 268 Mulberry Lane.  Michelle Ellis, Funeral Director 306-693-4550