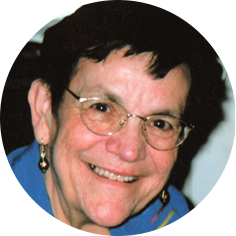 It is with great sorrow we announce the passing of Gladys Milly Pasquet (née: Trew) at the age of 73 years on Tuesday, December 8th, 2020.  She passed away peacefully at home surrounded by her husband and sons after a courageous battle with Bronchiectasis and a bout of Pseudomonas.
Gladys was born December 5th, 1947 in Moose Jaw, SK.  She grew up between the farm and Moose Jaw.  She attended William Grayson Elementary and later obtained her GED.  Gladys met her lifelong love, Rolland and was married in April 1965.  After marriage, Gladys put all her love and passion into her #1 priority, her family, home and garden.  She still had lots of love to give to her community as her accomplishments list that she was the first Beaver Cub Leader in Saskatchewan, the President of Motif, proud member of the Irish Club and promoting member of the Extendicare Family Support Group.  If family and community groups weren't keeping her busy, she crocheted, knitted, bowled and golfed.  She did this all the while never missing any of her children or grandchildren's many activities.  She loved every minute. 
Gladys' home, kitchen and heart was open to all who entered.  There was always a cookie in the jar, a whipped up batch of crepes, her ever-famous bread and melt in your mouth cinnamon buns or just a hearty laugh.  We will all miss walking in the back door to hear "Hello Love!"  
She was predeceased by her parents, Matile and Laverne Trew; brother, Lloyd Trew, and grandson, Jaret Pasquet.  Left to cherish her memory is her husband of 55 years, Rolland Pasquet; sons:  Westley, David (Rochelle) and son Kayne, Adam (Delaine Smith) and Sean, Rylan, and Alysha (Josh); brother, Harry (Val) Trew; sister, Dale (Larry) Barnett; as well as numerous nieces, nephews, cousins and friends. 
A special thank you to all the Doctors, Nurses at Home Care and family that helped with daily care. Without these heroes, Gladys would not have been able to stay home and receive treatment.  
A Graveside Service will be held on Saturday, July 31st, 2021 at 11:00 a.m. in Rosedale Cemetery with Celebrant Dave Foley officiating.  Those wishing to attend are asked to meet at the cemetery gates at 10:30 a.m.  In lieu of flowers, donations in Gladys' name may be made to the Juvenile Diabetes Association, Suite 600 – 235 Yorkland Blvd, Toronto, ON M2J 4Y8 or charity of one's choice.  Arrangements are entrusted to Moose Jaw Funeral Home, 268 Mulberry Lane.  Todd Sjoberg, Funeral Director 306-693-4550