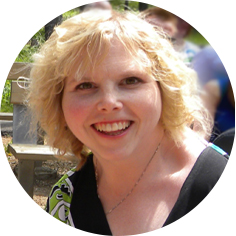 November 4th, 1979 – December 28th, 2020
It is with heavy hearts that we announce our loss of Audra Oram at the young age of 41 years due to complications of arthritis.
Audra was born at Central Butte Hospital, the 2nd child and only daughter of Murray and Barb Oram, sister to older brother Ryan and younger brother Cole.  Audra's childhood memories were near and dear to her heart at the family farm north of Central Butte, spending time with Charolais cattle, 4-H calves, horses, and numerous pets around the farm.  
Everyone who knows Audra will agree her happiest day as a child was the Christmas SURPRISE trip to Hawaii for their family vacation.  Hawaii became her favorite place.  Her love of travel was only rivaled by her love for her nephews, niece, and countless cousins and friends' children who adored her right back. 
Audra was diagnosed with Juvenile Rheumatoid Arthritis at age 14 which progressed rapidly, and interrupted her life with many surgeries.  She persevered and faced these challenges with strength.  The losses of Barb in 2006, and Murray in 2011, were a tough blow to the entire family.  
Audra attended and obtained certificates at both SIAST in Saskatoon (Librarian Tech) and Medicine Hat College (Global Tourism).
Audra was a voracious reader with a keen imagination for stories.  As her younger cousins can attest, she was the favourite babysitter as she could captivate, weaving words into stories that could transport to new places.  During her time as librarian at Central Butte School, she was able to share this love of stories with the younger generation.  Audra will also be remembered for her quick wit and sass and for being up for joining in on anything – from tropical vacation weddings to road trips to cattle shows.
The last few years Audra was living independently in Saskatoon with support of her large extended family and many friends.  Always fiercely independent, she lived her life despite her advancing Arthritis.  She enjoyed her weekly gym visits, scooting around on her scooter and spending time with her friends and family when they dropped in.  She had a soft spot for all her nieces and nephews.  Anytime you stopped to see Audra, her very favorite sidekick cat Molly was not too far away.  A traveller at heart, she always wanted to go back to Hawaii, but she was just as happy in the water at her beloved Scout Camp just down the road from where she grew up. 
Audra faced the challenges life rolled out with a quiet, fierce strength and incredible sense of humor.  She had a way of making everyone feel like they were the most important person.  She was always quick to crack some off handed comment everyone was thinking but no one was brave enough to say. 
Audra touched so many lives during her life, leaving us too soon, but not without many memories and lessons that made everyone she met a better person.  Audra inspired us with her kindness, bravery, and plain old enduring stubborn nature.  She will be remembered for her love of children, her knack for remembering family stories and her legendary 100-watt smile.
Audra will be lovingly remembered by brother, Ryan (Melissa) and their children Christopher and Nicole; brother, Cole (Cathy) and their children Greg, Tristan, and Vaughn; and a large extended family of loving aunts, uncles, and two generations of cousins. 
A Celebration of Audra's Life will be held at a later date.  A memorial donation can be made in Audra's name to the Ronald McDonald House in Saskatoon  Rmh.sk.ca *Click:  Donate; Special Occasion:  In Memory of: (Type Audra's name).  From this website, an acknowledgement card can be sent to whomever you wish.
Forever Loved and Greatly Missed
Arrangements are entrusted to Moose Jaw Funeral Home, 268 Mulberry Lane.  James Murdock, Funeral Director 306-693-4550