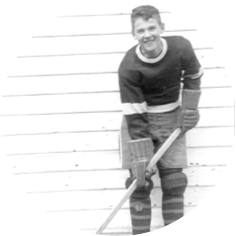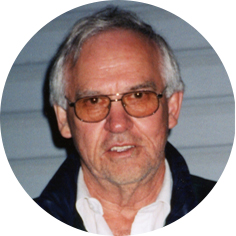 It is with great sadness the family of Peter Olson announce his passing on Monday, January 4th, 2021 at the age of 82 years.  Peter was born in Canora, SK on May 28th, 1938 to Peter and Mary (Demetrick) Olson.
Peter lived in the surrounding area and town of Sturgis, SK for the duration of his life, only moving to Moose Jaw, SK recently when health issues brought him closer to family.  Peter's passion was the game of hockey.  He was not only an excellent player himself, but he spent many hours at the rink scouting future talent for major hockey teams.  He knew all of the players strengths and weaknesses and often laid it on the line to both the parents and young players what it took to be a dedicated player.
Peter cared deeply about his family.  His older sister Esther was unable to attend formal school, so Peter helped teach her to both read and write.  Peter was a young adult when his father passed away so he, with the help of his sister, cared for their disabled mother for many years.  He also took an interest in his nieces and nephews and would often show up at his sister Lucille's (James) home periodically to attend wedding and birthday celebrations or just to see how things were going.  Peter also enjoyed spending time with his extended family, by taking them to appointments and even teaching his 60 year old aunt to drive, so she could gain independence.  
Peter was blessed with the "gift of the gab".  He loved to visit with his many friends and acquaintances discussing many topics, especially sports and politics.  This trait served him well, as he often worked in sales and retail.
He was predeceased by his parents, Peter and Mary Olson; sister, Lucille Leaman; brother-in-law, James Leaman; and sister, Esther Olson.  Peter is survived by his nephews: Ellis Leaman (Bev), Donavon Leaman (Ellen), and Lyndon Leaman; nieces, Gina Hallborg (Milton) and Selma Morgan (Denis); special cousin, Esther Eiler; aunt, Rosalie Demetrick; as well as several great and great-great nieces and nephews.  
Peter will be laid to rest in the Sturgis and District Cemetery with a Private Graveside Service at a later date.  As an expression of sympathy, donations in Peter's name may be made to a charity of one's choice.  Arrangements are entrusted to Moose Jaw Funeral Home, 268 Mulberry Lane.  James Murdock, Funeral Director 306-693-4550