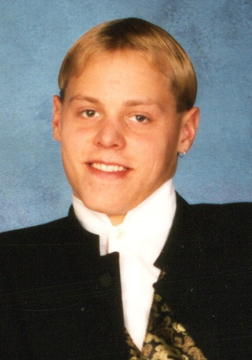 May 30th, 1976 – March 21st, 2023
Kent Andrew Ofstedahl aged 46 years of Moose Jaw, SK, passed away Tuesday, March 21st, 2023.  
Kent was born in Moose Jaw, SK on May 30th, 1976 to Donna (deceased) and Vernon "Pog" Ofstedahl.  He attended Westmount Elementary School from K-6 and Empire Elementary School from grades 6-8.  He then went to Riverview Collegiate where he was a great football player, and an amazing friend to many.  
Throughout his childhood Kent enjoyed all sports and adventuring around his South Hill stomping grounds with his many, many good friends.  All of his friends knew of his love of the Beastie Boys and would consider him a true "Hip Hop Head".
Kent made many friends over the years.  Throughout the entirety of his life, he was an avid musician.  He was a part of many bands and loved performing.  His music was even featured on Much Music.  He created over 8 albums with his son.  He was a true mc and enjoyed all music.  In his later years Kent spent many hours golfing, both on the course and at the Sweet Spot Simulator in Moose Jaw.  His love for golf extended into his career as he worked in the warehouse at Sweet Spot, where his co-workers became his family.  
Kent was known for his free spirit, loyalty, and desire to live life in his own way.  He questioned everything and stood by his beliefs.  He loved a good debate or deep discussion on any topic he felt passionately about.  Everyone who crossed paths with Kent loved him and would share a good laugh.
Kent is survived by his pride and joy – his children: Kyril (Brittany) and Katelynn; his children's mother, Kuelynn; sister, Andrea (Shawn); niece, Tessa; and his many aunts, uncles, cousins and friends who all loved him very much.  His first grandchild was set to arrive in a few weeks.  
A Celebration of Kent's Life will be held on Friday, March 31st, 2023 at 1:00 p.m. at the Eagles Club, 561 Home St W, Moose Jaw, SK.  As an expression of sympathy, donations in Kent's name may be made to The Moose Jaw Humane Society, Box 1658 Station Main, Moose Jaw, SK S6H 7K7. Arrangements are entrusted to Moose Jaw Funeral Home, 268 Mulberry Lane.  Gary McDowell, Funeral Director 306-693-4550