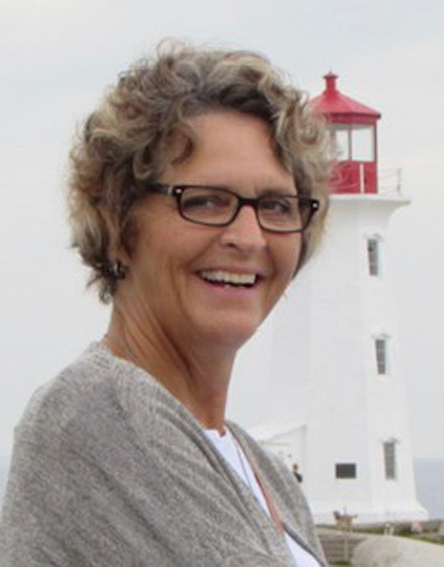 It is with great sadness that the family of Donna Mae Ofstedahl (née: Heron) announce her passing on Thursday, March 4th, 2021.  She was predeceased by her father, Reginald; mother, Mary and step-father, Andy Hagerty; and brothers-in-law: Eddie, Bob and Clint.  Donna will be lovingly missed by her husband, Vernon "Pog"; daughter, Andrea (Shawn); son, Kent, grandchildren Kyril (Brittany), Katelyn, Austyn, Braydyn and Tessa; brothers and sisters: Mable; Bill (Terry), Bonnie (Garry), Jim (Luci), Bev, Barry (Jo), and Marilee; the Ofstedahl family: Shelly (Merv), Larry (Janice), Heather, and Maxine (Curtis); as well as her many nieces, nephews, aunts, uncles, and cousins who will all feel a big loss in their lives. 
Donna was born in Moose Jaw, SK at the Providence Hospital on May 16th, 1950.  Raised 7 miles east of town on her family's farm, Donna went to a one room school house until Grade 6, Lindale School for Grade 7 and 8, and graduated from Peacock Collegiate where she enjoyed playing basketball and mentoring younger students.  Donna followed in her mother's footsteps becoming a registered nurse and spent her life serving the Moose Jaw area.  She began work at the Moose Jaw clinic, moving on to the Providence Hospital, and finishing her career at the Union Hospital.  Once a nurse always a nurse, Donna's love and compassion for her friends and family was truly genuine as she cared deeply for them all, as well as touching everyone she met.  Donna married her one true love, Pog, on May 12th, 1972 and they were blessed with their children Andrea and Kent.  Donna was a big part of her children's, as well as all her nieces, nephews and grandchildren's sports and extracurricular activities.  She always had time for everyone she loved, enjoying family and friend gatherings, and remained active her entire life enjoying such sports as baseball, curling, and walking.  In her retirement years she gained a love of quilting and ensured all she loved was given something she had made. 
Donna loved to travel.  She and Pog visited many different parts of the world, usually going with members of their families, as well as their best friends Betty and Doug Hicks.  They especially loved spending their retirement years every winter in Mexico.
Thank you to the Doctors and Nurses at St Paul Hospital in Saskatoon, SK, as well as the Oncology and Palliative Care wards at the Pasqua Hospital in Regina, SK.
Donna's life and presence was truly angelic and her smile and loving nature will be missed by all.
Due to Covid-19 restrictions, a Private Family Service will be held with interment taking place at Sunset Cemetery.  Friends and Family are invited to view the Celebration of Donna's Life virtually on Wednesday, March 10th, 2021 at 1:30 p.m. by going to www.moosejawfuneralhome.com/webcast/.  In lieu of flowers or gifts, donations in Donna's name may be made to the Cancer Foundation of Saskatchewan, 200 – 4545 Parliament Ave, Regina, SK S4W 0G3 or The Moose Jaw Humane Society, Box 1658 Station Main, Moose Jaw, SK S6H 7K7.  Arrangements are entrusted to Moose Jaw Funeral Home, 268 Mulberry Lane.  James Murdock, Funeral Director 306-693-4550