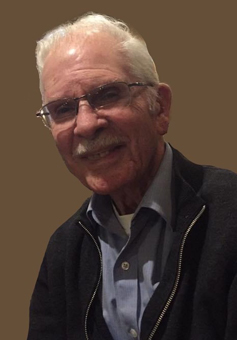 Wilfred Patrick O'Brien CD was born in 1927 to James and Lillian O'Brien in Westville, Nova Scotia. In 1944 at the age of 17 Wilf joined the Military, serving as an Engineer through World War II, the Korean War, and peace keeping on the Island of Cypress. This was a great source of pride for Wilf and has provided many stories and memories which he was always willing to share. After retiring from the military, he carried on with his sheet metal work in the private sector. Transitioning out of sheet metal Wilf and Judy had an exceptionally successful career working with the Star Phoenix and then the Regina Leader Post. Retiring from the newspaper industry saw Wilf return to 15 Wing once more in the capacity of a Commissionaire. Throughout all this Wilf was a family man, he was a dedicated Husband, Father, Grandfather, Great Grandfather, Brother, Uncle, Friend, and Mentor. He was an incredible storyteller who enjoyed reliving his past and sharing his wonderful experiences. Be it metal work or his love of woodwork there was nothing that Wilf couldn't build or fix. When it came to building flower boxes, tables, benches, or other wood items many of them were given to friends and family to enjoy and treasure their handcrafted gifts. 
Wilf is survived by his wife and best friend of 51 years Judy O'Brien (Myers), and their children Victoria O'Brien Barber (Dallas), Patrick O'Brien (Irene), as well as his five Princesses Kelci, Halle (Bishop), Sophia, Arianna, and Emma. His children from his first wife, Raymond O'Brien (Denise), Patricia DeWitt (Jake), Kaitlin Tenant, and numerous grandchildren and great grandchildren. Additionally, his extended Myers Family, and other loving family and friends.
Wilf was preceded in death by his parents, in-laws, eldest son Jack, grandson Trevor, numerous brothers, and sisters.
In lieu of flowers please consider a donation to the Moose Jaw Legion building fund Branch #59 268 High St. W. Moose Jaw, SK S6H 1S8.
A Private Family memorial will be held at a later date.
Arrangements are entrusted to Moose Jaw Funeral Home, 268 Mulberry Lane.  Gary McDowell, Funeral Director 306-693-4550