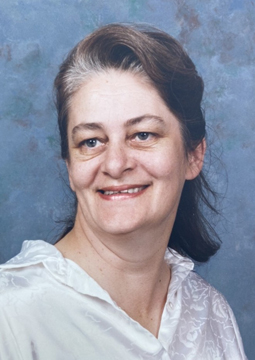 Marlene Joyce (Plewes) Nicholson
Marlene Joyce (Plewes) Nicholson (77) of Moose Jaw passed away quietly on June 7, 2023.  She  is lovingly remembered by her husband of 60 years, three sons and their partners, brothers-in-laws, sisters-in-laws, grandchildren, nieces, nephews, and many friends.
Marlene was born in Moose Jaw on June 27, 1945 to Burleigh and Olive Plewes.  She attended Peacock High.  She met her husband Ken Nicholson in Civic Center at the ice rink.  Marlene and Ken were married on Groundhogs Day, February 2, 1963 at St. Andrew's United Church in Moose Jaw.
She joined the work force once her boys were in school.  She did books for Ken's trucking, Moose Jaw Answering Service, dabbled in Avon, The Lottery Kiosk and Arcade in the Town and Country Mall, and Busy Bee Cleaning Company.
Marlene volunteered with the Boy Scouts as a Beaver leader, with the Kinettes (Kinsmen wives) for many years, and on the executive at the Vets.  Over the years she travelled Ken and her mom to many locations in the States.  Marlene always enjoyed going out to socialize or have friends over on the back deck.  
Marlene was pre-deceased by her mom and dad, Olive and Burleigh Plewes, and half-brother Kenneth Plewes. 
Marlene was survived by her husband Ken, sons Howard (Shelley), Gordon (Andrea), Angus (Sandra), grandchildren Ryan, Travis, Dillon, Taryn, Ben, Jakob, David, Kieran, Darien, Liam, Brody, Audrey, and Xvnis.
In keeping with Marlene's wishes, no Funeral Service will be held.  Arrangements are entrusted to Moose Jaw Funeral Home, 268 Mulberry Lane.  Michelle Ellis, Funeral Director 306-693-4550