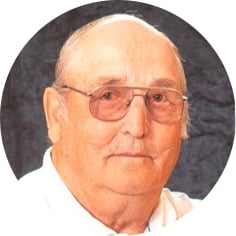 Adolph Neumann, passed away on January 10th, 2020, at the age of 84 with Gloria, his loving wife of 55 years at his side, along with sons Brooks and Carey, daughter-in-law Annette and granddaughters Samantha and Amanda, with the spiritual support of Deacon Lamont. 
Adolph will be lovingly remembered by son, Brooks (Lory) and their son Dayton; son, Carey (Annette) and their daughters Samantha and Amanda; niece, Wendy (Gross) and Michael Demassi and family; Sadie Gross and family; sister, Heddy Gross and family; sister-in-law Marguerite Neumann and family; sister-in-law Rose Neumann and family; sister-in-law Joan (Rossler) Klein and family; sister-in-law Rosalie (Rossler) and Jack Sambrook and family; sister-in-law Kathy Rossler and family; brother-in-law Ralph and Fran Rossler and family; and sister-in-law Joanne Rossler. 
Predeceased by his parents Ignatius and Magdalena; sister Betty and husband Eddie and their sons Garry and Ronnie; brother Paul and his son Doug; brother Arnie; brother-in-law Wilfred Gross; in-laws Annie and Joe Rossler; brother-in-laws Randy Rossler and John Klein. 
Adolph was born on December 19, 1935, in Spring Valley, Saskatchewan. He grew up on the family farm in the Spring Valley area where he attended school. He began his farming career at the young age of 16. In November 1964, Adolph married his one and only Gloria Rossler at Our Lady of Sorrows Roman Catholic Church in Spring Valley. Together they raised their two sons, Brooks (March 1966) and Carey (October 1968). Adolph loved hunting and sports, including hockey, baseball, curling and later on golf. He was active in the community, especially with the Roman Catholic Church and the Curling Rink. He even found time to be a spare bus driver. In the fall of 1994, Adolph and Gloria retired to Moose Jaw where he continued to curl and golf. Adolph enjoyed having coffee and playing cards with friends. The light of his life was his granddaughters Samantha in 1995 and Amanda in 1997. 
He will be missed by family and friends.
The Funeral Mass will be celebrated on Friday, January 17th, 2020 at 11:00 a.m. in St. Joseph's Roman Catholic Church, 1064 3rd Ave. NW, Moose Jaw, SK.  Father George Thattuparampil will be the celebrant, assisted by Deacon Lamont Dyck.  A Prayer Service will be held on Thursday, January 16th, 2020 at 7:00 p.m. in Moose Jaw Funeral Home.  At Adolph's request, in lieu of flowers, donations may be made to a charity of your choice. Arrangements are entrusted to Moose Jaw Funeral Home, 268 Mulberry Lane.  Todd Sjoberg, Funeral Director 306-693-4550.