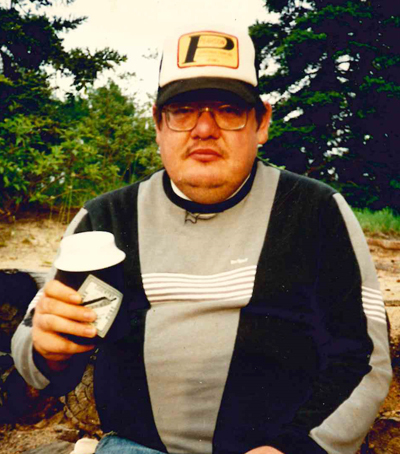 The family and friends of HARVEY DAVID MYERS announce his passing on Thursday December 2nd, 2021 at the age of 61 years.
Harvey was the youngest of three children born to Raymond Myers and Evelyn Myers (Coborough) of Coronach, Saskatchewan.  Harvey's mother died from pneumonia while Harvey was still a small child. Soon after, Harvey spent nearly 2 years living at Fort San with his sister as they battled tuberculosis.  When Harvey recovered, he returned to Coronach where he resided with his maternal grandmother, May Coborough.  In his younger years, Harvey worked at the local SaskPower facility and for the R.M. of Hart Butte.  As an adult, Harvey lived for a short time with his father in Congress, Saskatchewan before Harvey relocated to Moose Jaw.  There, he resided in group homes and independently in his own home for a number of years.
Harvey was a fun-loving man filled with boisterous character.  He made many friends in Moose Jaw.  He was a memorable personality in his neighbourhood, the group homes in later life and at Pioneer Lodge, where he spent his final years.
Harvey was predeceased by his father Raymond (2007), mother Evelyn (1963), brother Virgil (1983) and sister Geraldine (Delmer) Kirby (2021).
He is survived by his nieces, his cousins, his friends and his loving caregivers at Pioneer Lodge. 
Donations in memory of Harvey can be made to the Canadian Mental Health Society – Moose Jaw Branch, 200 Main Street South Moose Jaw, Saskatchewan S6H 1S9.
In keeping with Harvey's wishes, no Funeral Service will take place.  Interment will take place in the family burial plot at Coronach Cemetery in Coronach, Saskatchewan at a later date.    
Arrangements are entrusted to Moose Jaw Funeral Home, 268 Mulberry Lane.  Gary McDowell, Funeral Director 306-693-4550