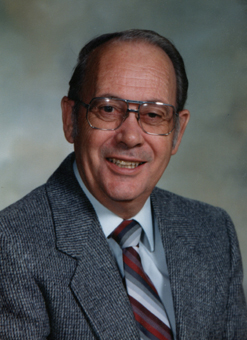 John Gerald "Gerry" Murtagh
May 3rd, 1932 – August 7th, 2021
It is with great sadness that the family of John Gerald "Gerry" Murtagh of Moose Jaw, SK announces his peaceful passing on Saturday, August 7th, 2021 at the age of 89 years.  He was predeceased by his parents, Thomas and Annie (Eriser) Murtagh; sister, Priscilla; brother-in-law, Luis Mogentale; sister, Sister Anne; brother, Richard Lewison; step-daughter, Kim Getson; and nephew, John Mogentale.  Gerald is survived by his loving wife of 31 years, Beverley; son, Kevin (Chris); daughters, Kim (Gord) Watson and Jo-Ann McKenna (Ron Roy); step-children, Kathleen (Brad) Demkey and Cal (Perri) Thomas; son-in-law, Brian Getson (Ann Nickloet); his grandchildren and great-grandchildren; brother, Pat (Shirley); as well as several nieces, nephews and cousins. 
Gerald was born in Bruno, Saskatchewan.  His elementary and high school education was acquired in many Saskatchewan towns.  In 1950-51 Gerry attended the Moose Jaw Normal School (Teacher's College).  He earned his B of Ed (1955) and BA (1963) degrees from the University of Saskatchewan.  Gerry's love of teaching took him too many communities in Saskatchewan over a 35 year span.  In 1988 he retired after 23 years teaching Physics and Math at Vanier Collegiate.  Gerry had many passions, one being dancing; this is where he met his wife Bev.  The two spent endless hours planning their wonder lust for travel, taking them to destinations including Australia, Cuba, Europe, Costa Rica, the UK, Mexico, El Salvador, every state in the US and every province in Canada.  Casino trips and Good Sam camping trips were some of the highlights of their travels.  
Gerry's need to fill the cold cellar made him an avid gardener.  The fruits of his labour (and Bev's) were delicious meals, accompanied by wine he had made.  He loved to play games and cards right to his last day, where he beat Bev fair and square in their daily card games.  
Gerry was fortunate to remain in his home with his wife Bev up until six weeks ago when he was moved to long-term care due to health issues.  We are comforted to know he is now resting in peace.  The family would like to thank the staff of Extendicare and Home Care for their exceptional compassion and kindness in their attention to the care of Gerry and looking out for Bev.  
The Funeral Mass will be celebrated on Saturday, August 14th, 2021 at 1:00 p.m. in St. Joseph's Church, 1064 3rd Ave NW, Moose Jaw, SK.  Father George Thattuparampil will be the presiding celebrant and interment will take place at Moose Jaw Indoor Columbarium.  Arrangements are entrusted to Moose Jaw Funeral Home, 268 Mulberry Lane.  Andrew Pratt Funeral Director 306-693-4550