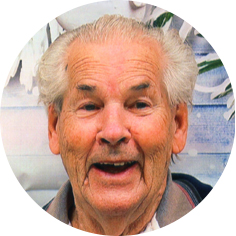 1934 – 2020
With sadden hearts the family of James "Jim" Alexander Morrison announce his passing in Moose Jaw, SK on Saturday, December 19th, 2020 at the age of 86 years, after a courageous battle with cancer.  James was born on February 26th, 1934 in Lashburn, SK and moved to Moose Jaw in 1943. 
He was predeceased by his mother and father, Elizabeth in 2002 and William in 1998; son, David in 2012; daughter, Lori in 2015; brothers: Dennis in 2007, David in 2016, Glen in 2019, and John in 2020; as well as many aunts and uncles.  Jim will be dearly missed by his daughter, Vanessa; grandsons, Anthony and Brian; granddaughters: Callie, Alyssa, and Samantha; great-grandson, Jaxyn; brother, Robert; as well as many nieces, nephews and friends.
Jim was well known in the auto and service industry working for Dave's Wheel Alignment, SIAST, Maccam Motors, Firestone, and lastly at Centennial Time.  Due to health issues he was forced into early retirement.  In January 1976 he became a proud life member of the Moose Jaw Kinsmen Club and he was also a member of Moose Jaw K-40 club.  Jim was chairman of the Kinsman Band Festival, Deputy Governor, and then became President.  He was very active throughout his many years with the club.  His leisure time was spent repairing damaged vehicles.  In the summer, Jim would be seen cruising around Moose Jaw in a 1978 MGB convertible.  
Jim enjoyed going on trips with his brother Bob, golfing, and going for his daily coffee in the morning at his nephew Jan's and in the afternoon with his friends.  After retirement, he took great interest in volunteering at the Moose Jaw Western Development Museum for 38 years restoring aeroplanes, cars, and making close friends.  
The family would like to thank Providence Place Garden Grove staff and Dr. Geyer for all the support and excellent care that Jim was given.  A Celebration of Jim's Life will be held at a later date.  In lieu of flowers, donations in Jim's name may be made to the Alzheimer Association of Saskatchewan, 301 – 2550 – 12th Ave, Regina, SK S4P 3X1 or Canadian Cancer Society, 1910 McIntyre St, Regina, SK S4P 2R3.  Arrangements are entrusted to Moose Jaw Funeral Home, 268 Mulberry Lane.  Andrew Pratt Funeral Director 306-693-4550