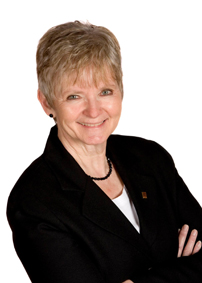 It is with great sadness we announce the passing of our beloved wife, loving mother, grandmother, and friend, Donna Morrison on Friday, March 5th, 2021.  She passed away peacefully surrounded by family after a 3 year battle with cancer.  Donna was born on November 9th, 1948 and raised on a farm in the Westley District located north west of Moose Jaw, SK.  She was educated at Marlboro Elementary School and attended high school at Riverview and A.E. Peacock Collegiate.  Shortly after graduating, she met her husband Pat, who she was married to for 52 years.  Donna had a very successful 39 year career in real estate, where she received numerous awards and worked her way to being the owner/broker of Block Brothers (Silver Sage Realty) in Swift Current, SK.  After moving back to Moose Jaw, she continued her career as a successful real estate agent and also held several positions on the Moose Jaw Real Estate Board.  Along with her real estate career, Donna also owned and operated a Fas Gas and acquired several rental properties with Pat.  In her spare time she enjoyed yard work, home renovations, entertaining friends, and spending quality time with her pets; but her true LOVE was spending time with her family, grandchildren and organizing family suppers and events.  
She was predeceased by her parents, Cecil and Kay Rathwell; and brother-in-law, Donald Morrison.  Donna will be lovingly remembered by her husband, Pat; beloved puppy, Lola; children, Jeanette (Brian) and Bruce; grandchildren, Brooke and Steven; brothers, Vic and Scott; sister, Jennie (Leon); sisters-in-law: Mauraine, Gail (Barry) and Barb; brother-in-law, Bob (Tammy); as well as numerous nieces and nephews.  The family would like to thank the several doctors and nurses that assisted with her care, and offer a special thanks to Home Care and Pioneer Lodge Memory Lane nurses.  
Due to Covid-19 restrictions, a Private Family Service will be held.  Friends and Family are invited to view the service virtually on Friday, March 12th, 2021 at 1:30 p.m. by going to www.moosejawfuneralhome.com/webcast/.  In lieu of flowers the family has requested donations in Donna's name be made to The Moose Jaw Humane Society, Box 1658 Station Main, Moose Jaw, SK S6H 7K7 or to the scholarship in Don Morrison's name at A.E. Peacock Collegiate by etransfer to DonMorrisonScholarship@gmail.com.  
Arrangements are entrusted to Moose Jaw Funeral Home, 268 Mulberry Lane.  Todd Sjoberg, Funeral Director 306-693-4550