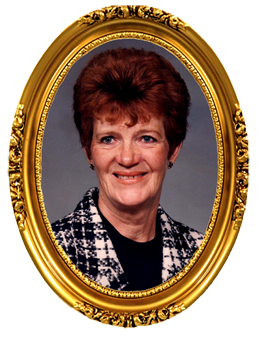 It is with heartfelt sadness we announce the passing of our mother, wife, grandmother and great-grandmother, Carole Louise Morin on Thursday, July 29th, 2021.  She was predeceased by her husband, Joseph Morin; loving son, Robert Guest; and other family members.  Carole is survived by: Lennard Morin (Dena), David B. Morin, Clayton Guest (Leanne), and Lorrena Morrison; grandchildren: D'Jango, Robert (Kari), Duran (Nathan), Wade (Ashton), David (Gem), and Tyler; great-grandchildren: Austin, Ayden, Ayeisha, and Damielle; as well as various nieces and nephews.
Carole was born in Moose Jaw, SK on February 10th, 1939, where she lived her whole life.  She was a dedicated homemaker caring for her children.  She loved to cook delicious meals and was an impeccable housekeeper.  One of Carole's greatest joys was her love for her pets and wildlife.  She loved feeding the birds and kept food available for the squirrels and various feral wildlife.  She had several articles locally published advocating for the safety of local wildlife.  She even took in an injured Magpie "Maggie" and nursed her to health, who then became a family member for 19 years.  She also loved dogs and cats as well.
Carole met the love of her life, Joe Morin, in 1973 and they married in 1974.  They were together until Joe's passing in 2019. After watching Joseph play in bands for several years, Carole decided to get into the act when she picked up the bass guitar, took lessons, and soon found herself standing side by side with Joe entertaining people all around Southern Saskatchewan for 25 years.  After leaving the band Carole filled her musical desires by learning to play the piano.
Carole loved to host family gatherings where she'd work her culinary magic and prepare wonderful meals for various occasions.  She enjoyed spending time with her sisters Sherry and June and many close friends.  Carole's kitchen table was the home of some of the most exciting games of crazy eights, cribbage and Trouble, where the neighbors in spirit battled it out to win the pot.  These are cherished memories that will forever last in the hearts of her family and friends.  Carole will be sadly missed by her family and many friends.
In keeping with Carole's wishes, a Private Service will be held and interment will take place at a later date.  As an expression of sympathy, donations on Carole's name may be made to SCRAPS Band City Stray Cats Rescue and Protection Society Inc, PO Box 1653, Moose Jaw, SK S6H 7K7 or to the Moose Jaw Humane Society, PO Box 1658 1755 Stadacona St W, Moose Jaw, SK S6H 7K7.  Arrangements are entrusted to Moose Jaw Funeral Home, 268 Mulberry Lane.  Andrew Pratt Funeral Director 306-693-4550