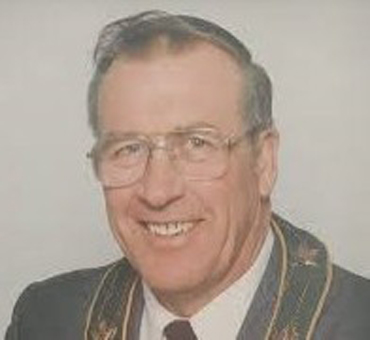 STANLEY ROBERT MONTGOMERY
February 25th, 1934 – January 19th, 2022
It is with deep sorrow and much love we mourn the passing of Stan Montgomery of Moose Jaw, Saskatchewan on the Wednesday, January 19th, 2022.  
Stan was a devoted family man.  He will be lovingly remembered by his wife of 68 years, Elsie; children: Greg (Sharon), Jeff (Clarice), Lana, Rod (Lisa), Carrie Mellom (Larry), and Corey (Rose); grandchildren: Scott (Jen), Jason (Amanda), Brock (Brianne), Todd (Lauren), Tom (Pam), Chris (Amber), Brandon, Cameron, Nathan (Nikki), Veronica Lein (Jessie), Andrea, Bo (Sharia), Brock (Claire), Jordyn, Rylan, Blake, Courtney Deitz (Jarett), Candance, Amber, and Dylan; numerous great grandchildren; brother, Glen; and sisters, Merle and Vicki.  He was predeceased by his son, Brad Montgomery; brothers, Billy and Wayne Montgomery; sister, Lorraine Nordin; and parents, William and Rosena Montgomery.
Stan was born in the Bladworth, SK district during the dirty thirties.  Life was difficult and Stan soon took on many responsibilities on the farm.  He was proud of his horsemanship and the fact he could hitch up a team of horses and take his siblings and other local kids to school and back.
Stan moved to Moose Jaw, finding work at a local lumber yard and later with CP Rail.  It was with great pride and devotion that he soon became a member of the Moose Jaw Police Service in 1954.  He moved up the ranks and ended his career in 1988, while serving as the Superintendent of Police.  He took pride in is training and completion of Special Weapons and Tactic Team.  Many people remember Stan for what he gave back to his community.  He was proud of starting the Police Athletic Fund, which allowed under-privileged children to play the sports they loved.  Stan loved the City of Moose Jaw and was humbled and honored to be the mayor serving from 1988-1991.
Stan loved sports.  He was an accomplished baseball player and enjoyed many years with the Regals and Mallards, and played in the local fastball league with the Braves.  Stan coached for decades, taking many teams to national championships.  He fondly remembered the very first team he took to Nationals and was often heard telling stories about what a great group of guys they were and how they loved to compete.  One of his sports highlights was when that first team won Nationals.  Curling took over in the winter, and he was a ferocious competitor and enjoyed playing at a high level.  Similar to baseball, Stan coached a number of teams on the national stage, winning one national championship in 1971 with his two eldest sons, Greg and Jeff, nephew Rocky Verboom, and extended curling family member Donnie Despins.  Stan created a legacy of Montgomery curlers, many whom have achieved success in the sport.
Stan's biggest joy in life was his family!  He absolutely loved being a fan, coach, teammate, and mentor.  He loved holidays, birthday parties, camping and heading out to the mountains to visit his mom.  He adored his grandchildren and great-grandchildren, and enjoyed spending time with them.  To his extended family whom he coached, he always wanted to set a good example and help mentor them in any way possible.  
Rest in peace Dad; a job well done!
The family wishes to send a thank you to the staff at Pioneer Lodge for their care and compassion over the years.
A Celebration of Stan's Life will be held in the spring of 2022, date and time to be announced.  Flowers are gratefully declined.  As an expression of sympathy, donations in Stan's name may be made to Moose Jaw Little League Baseball, PO Box 324/325 4th Ave SW, Moose Jaw, SK S6H 5V2.  Arrangements are entrusted to Moose Jaw Funeral Home, 268 Mulberry Lane.  Todd Sjoberg, Funeral Director 306-693-4550