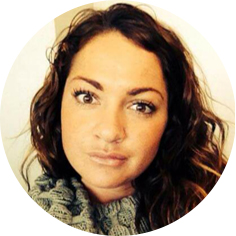 Krystal Dawn Miller passed away suddenly but peacefully on November 6, 2020 at the age of 35 in Regina, Saskatchewan.
Krystal is survived by her parents Rob Pockrandt (Cheryl), Sherry Miller (Jay); sisters: Kelly Miller, Mandy Mustatia (Evan) and Kayla Tanner (AJ); brothers Derek Tanner (Rachael)and David Tanner; nephews: Liam and Leland Mustatia; Grandparents Valerie Miller, June and Roger Pockrandt; Step-Grandparents Ern and Donna Schock; Aunties Karen (Rick)and Theresa (Ross); Uncles: Rob, Dave and Steve (Agatha); cousins: Katrina, Sarah, Curtis and Kelsey (Kevin) as well as  numerous other aunties, uncles, cousins and friends. Krystal is predeceased by Grandpa Marvin Loff.
Krystal was born in Regina, Saskatchewan on May 19, 1985 to Rob Pockrandt and Sherry Miller. She went to elementary school at Rosemont and McDermid schools and graduated from Robert Usher Collegiate in 2003. Krystal worked at Apprenticeship and Trade for a few years before deciding that she wanted to travel. She moved to Cabo San Lucas, Mexico in 2006 where she worked in the hospitality industry. She remained in Cabo San Lucas for several years before returning to Regina where she worked for CIBC Wood Gundy, National Bank of Canada, Bank of Montreal and 3sHealth.
Krystal loved her family and they loved her. She was funny and had the most contagious laugh. Krystal was happy at the lake on the boat and spent many hours perfecting her waterskiing. Krystal loved to spend time with her "gram" baking and then eating it all. She also loved to play soccer even into adulthood. Even though she may not have always agreed with her siblings, Krystal fiercely protected them from anyone who got in their way. She was a planner, so if you wanted to hold an event, you just had to ask Krystal. She made friends wherever she went and continued those friendships even if they were far away. She spoke often of her Cabo "family" and how much she loved them. She loved her fur babies and they loved her. Krystal was a hard worker and incredibly smart. She achieved anything she set her mind to. She made friends of her colleagues and clients and she often spoke of how much she enjoyed looking after them. Krystal also loved candy and usually had a stash of Jelly Belly's in her car but she left the popcorn ones for Kelly.
Krystal was also a very private person and when her family and friends saw her struggling in the most recent years, it became harder to help her as she retreated into herself. In the end, she was not able to overcome her illness and her struggle is over. Her family, friends and all who knew her miss her.
There will be no Funeral Service at the family's request. The family will gather at a later date to celebrate Krystal's life. Flowers and food are gratefully declined. If you would like to donate in Krystal's memory, you can donate to Rainbow Youth Centre 977 McTavish Street Regina, SK S4T 3V2 or a mental health and addictions charity of your choice.
Arrangements are entrusted to Moose Jaw Funeral Home, 268 Mulberry Lane.  Michelle Ellis, Funeral Director 306-693-4550