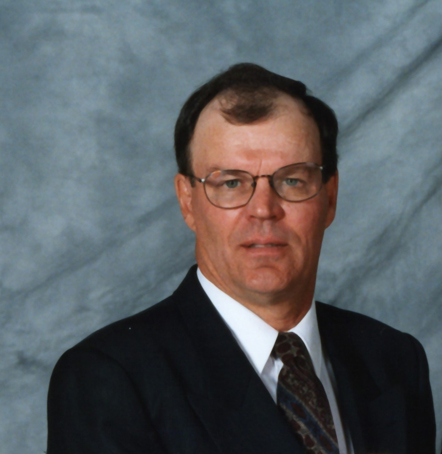 Robert Murray Menzies passed away at Central Butte Regency Manor in the early hours of December 4th, 2021, at the age of 76 with complications due to Parkinson's Disease. He was born to Aiken and Orma Menzies on January 31st, 1945. Robert was predeceased by his mom, dad, brother John, and father-in-law Stanley. He is survived by his wife of 49 years, Sandra and their two children; Clayton, (Carmen), and Kelli, his three grandchildren Codi-Lynn, Kyra, and Kendall, as well as many extended family and friends.
    Robert took all of his schooling in Central Butte, and then went to the College of Agriculture in Saskatoon. He bought the farm from his dad that had been in the Menzies family since 1905. Robert loved farming and took great pride in it; he had a very strong work ethic and was proud of his farm yard.
    Robert loved to spend time with his kids and enjoyed watching all of their sports. He was thrilled to be able to watch his granddaughters play ball as well. He also had a great love for his dogs and there was always one with him in the truck on his way for morning coffee. Robert had a great passion for driving and over the years he drove tractors, semis, school bus, grader, fuel truck, Paysen's delivery truck and many other cars and trucks. He and Sandra made many road trips, with Medora, North Dakota being a favorite spot for vacations.
A Celebration of Robert's life will be held on Friday, December 10th, 2021 at 1:00 pm in Moose Jaw Funeral Home.  Pastor Marvin Seaborg will officiate.  Interment will take place at Central Butte Cemetery at a later date.  Those unable to attend are invited to watch the service virtually by going to www.moosejawfuneralhome.com/webcast/.
     Friends so wishing may make a donation to the Moose Jaw Humane Society Box 1658 Station Main Moose Jaw, SK S6H 7K7 or to a charity of their choice. The family would like to thank the staff at Central Butte Regency Manor for the outstanding care he received. Arrangements are entrusted to Moose Jaw Funeral Home, 268 Mulberry Lane.  James Murdock, Funeral Director 306-693-4550