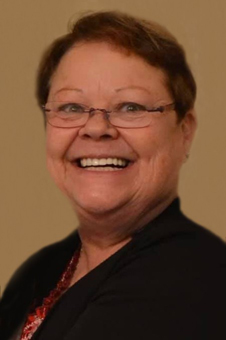 DEBRAH MCKINNON (née: Sangster)
May 9th, 1952 – June 24th, 2021
Debrah Jean McKinnon, aged 69 years of Moose Jaw, SK passed away on Thursday, June 24th, 2021.  "Debbie or Deb" as most would know her, was born to the late Douglas and Eleanor (Grayson) Sangster on May 9th, 1952 in Regina, SK.  She was the youngest of 5 girls (poor Douglas!).  Debbie graduated from Peacock Collegiate and went on to get married and travel with her now ex-husband, all over the world before settling down to have their only child, Carly in 1977.  She worked for over 30 years combined at Valley View Centre and loved both the staff and residents like family.  She had a loving heart and if you were part of it, you knew it.
Debbie graduated from SIAST in Regina as a Dental Assistant and also worked many years for Dr. Beesley, Dr. Tessier and after his retirement, for Dr. Viczko at Main Street Dental until her own retirement just a few short years ago.  Debbie's pride and joy were her grandsons, Mark (Nicolette) and Nicholas, whom she let eat chocolate cake for breakfast (when Mom wasn't looking) and were not the kind of kids that she had wished as pay back for her daughter's teenage years.  Five years ago, she was blessed with a beautiful great-granddaughter, Anna, and just recently looked forward to meeting her newest great-grandson, Grayson, which unfortunately wasn't able to take place.
Debbie had so many stories shared with friends and family in her last days that her daughter wished she would have known earlier, as she realized the apple had not fallen far from the tree.  
Debbie is survived by her daughter; sisters: Karen, Faye, Judy and Twyla; her grandchildren and great-grandchildren; and the most amazing nieces, nephews, cousins, and friends.  Sadly, too many incredible people predeceased her, but now that she's up there, we hope everyone was prepared for the life of the party.
In keeping Debbie's wishes, there will not be a service but if you happen to find yourself with a glass of wine in your hand, she would love to laugh and share one last drink.  Her cremation took place on June 25th, 2021 where she would claim it would be the only time in her life she would have a smokin hot body….  She also really loved flowers but found the love you give to an animal gives back tenfold, and if you would like to donate to the Moose Jaw Humane Society in her name, she would provide to you the winning Lotto Max numbers in a dream.  
Debbie always had a smile and unforgettable laugh, we hope she is looking down and smiling while she reads this.
Arrangements are entrusted to Moose Jaw Funeral Home, 268 Mulberry Lane.  Todd Sjoberg, Funeral Director 306-693-4550