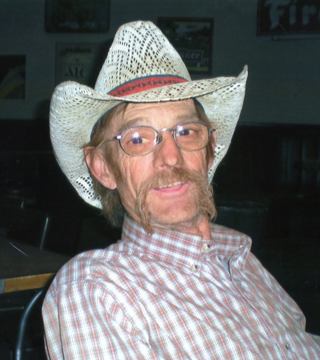 Norris Malcolm Elwin McKenney aged 71 years of Moose Jaw, SK, passed away on Sunday, March 5th, 2023.  Norris was born in Sutton, Quebec.  Norris was predeceased by parents; William & Eliza McKenney, his siblings; Leonard, Kathy, Betty and his son, Wayne.
He is survived by his wife of 22 years, Louise.  His children, Crystal McKenney(Travis)-grandchildren: Jasmine(Josh), Wade, Jaxson & Mia. Tina McKenney (Shaun)-grandchildren: Daisy & Presley. Aj Borschowa(Justin)-grandchildren: Elyse, Kayden & Ashton, and Nicole Walker-grandchildren: Brooke, Bella & Brodie. His brothers, Lynn (Noella) & Wallace (Kathy) and numerous nieces, nephews and extended family and friends. 
Norris was a well-known "backyard mechanic" who spent countless hours twisting wrenches and fixing motors. His passion for Ford products earned him the nickname of "Ford Man" from his family and friends.  Norris had a big heart and was always helping friends who needed help out or a hand up. He enjoyed bargain shopping, camping, going to Wakamow Valley, and as a true Canadian, coffee time at Timmies!  Old school country music was his favorite and everyone always used to tease him when he told them that Johnny Cash was "too new".  He was a regular, as lots of Moose Javians are, at Johnstone Auction always looking for a "good deal" It was often joked that the auction mart was his second home.  Norris may have been a stubborn man but he loved life to the fullest-spending all of his time with his family and friends. He will be greatly missed by Stella, his fur baby. She was his pride and joy.  The family would like to thank the team at W.F. Wigmore Hospital for their care of Norris.  
A Private Family Service will be held at a later date to honour Norris.  As an expression of sympathy, donations in Norris' name may be made to the Moose Jaw and District Food Bank, 270 Fairford St W, Moose Jaw, SK S6H 1V6 or Hunger In Moose Jaw, 269 Stadacona St West Moose Jaw, SK S6H 1Z4.  Arrangements are entrusted to Moose Jaw Funeral Home, 268 Mulberry Lane.  Andrew Pratt Funeral Director 306-693-4550