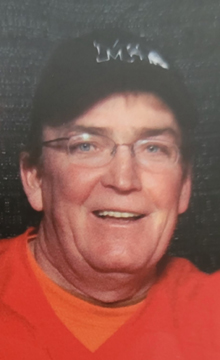 Dale Herbert McKechnie of Edmonton, Alberta passed away Monday, February 27th, 2023 in Playa Del Carmen, Mexico.  A Celebration of Dale's Life will be held on Sunday, June 25th, 2023 from 1:00 p.m. – 4:00 p.m. at the Eagles Club, 561 Home St W, Moose Jaw, SK.  
Dale was born in Moose Jaw, SK on April 7th, 1959 and lived in Moose Jaw with his parents Dorothy and Stanley and 11 siblings.  Dale started his career in the trades with his brother Dave working for Moose Jaw Plumbing and Heating in 1980.  He continued his career as a plumber/fitter and would receive his journeyman ticket in 1995.  In 2000 he moved to Edmonton and pursued his career as a pipefitter with the Alberta Local 488 pipe trades.  In 2020 he received his 30 year recipient's plaque for his dedication to his union and his trade.  He worked on many large projects throughout his career including the Co-op upgrader in Regina, the Husky upgrader in Lloydminster, Shell Scottford in Ft. Saskatchewan, and Albian Sands in Ft. McMurray.
Whether it was a birthday, graduation, or Christmas, Dale would always have a card in the mail for his granddaughters.  He never missed an opportunity to attend family events, watch the Oilers play with his brother Earl, cheer on the Riders with his friend Al, and was always up for a round of golf with his son Tony.  Dale was always there for all of his friends and family, and will always be remembered for his unique laugh and infectious smile.
He was predeceased by his parents, Stanley (1962) and Dorothy (2012); brothers, Harvey (1976) and Leonard (1977); and sister, Diane (2010).  Dale will be dearly remembered and missed by his son, Tony (Brittany); granddaughters, Kaiya and Aubrey; siblings: Kenneth (Linda), Terry (Denise), Earl (Judy), Barbara (Gregory) Fysh, Vern (Elaine), David (Eunice), Stephen (Norma), and Brenda (John) Light; brother in law, Bill Klemmer; sister-in-law, Leona Duffield; as well as numerous nieces, nephews, nieces, aunts, and uncles.  Arrangements are entrusted to Moose Jaw Funeral Home, 268 Mulberry Lane.  As an expression of sympathy, donations in Dale's name may be made to LungSask, 2308 Arlington Ave, Saskatoon, SK S7J 3L3.  Arrangements are entrusted to Moose Jaw Funeral Home, 268 Mulberry Lane.  Michelle Ellis, Funeral Director 306-693-4550