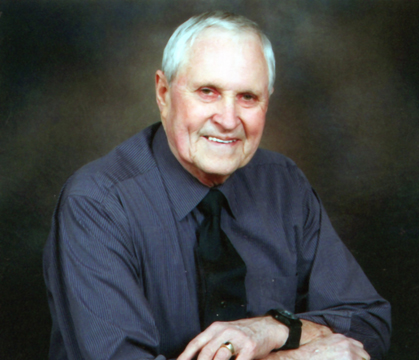 It is with heavy hearts that we share the news of our Dad and Husband,
(Gordon) Wayne McGregor's
passing the morning of Thursday, July 27
th
. Dad was born on July 29, 1940, in Central Butte, Saskatchewan and passed away with his family by his side in Moose Jaw, SK. 
Dad lived his life in service of others; with his primary focus being the perfect match for his wife
Carol
(Grieve) McGregor of 59 years and raising his children;
Charlyn
McGregor,
Darla
McGregor-Peterson (Trevor) and
Graham
McGregor (Melissa) as well as adoring his grandchildren Kaeleb Tabin; Raina and Grier Peterson; Carson, Kole and Berkleigh McGregor. As we grew into adulthood his love for us extended to the loved ones of his children and of course his beloved Grandchildren which were the light of their "Gramps" eye.  
We will miss him beyond belief and know that his sense of humour, kindness and selflessness will forever be remembered by those fortunate enough to have known him. 
Dad's passion for volunteerism in many organizations over the years further showed his dedication to others through a lifetime of putting others first. First, and foremost, was his commitment to Lions Clubs International. He served as the Lions Quest Provincial Chair and was on the Board of Directors of the Saskatchewan Lions Foundation and the Saskatchewan Lions Eye Bank, as well as President of the Moose Jaw Early Bird Lions Club.  He held many Executive positions over the years with the Central Butte Lions Club and the MJEB Lions Club.  Dad also received many Lions Awards throughout his 56 years of service, including his induction into the Saskatchewan Lions Hall of Fame. Beyond that, he volunteered time in areas that he felt benefited others by heading up Scout/Cub Troops in Central Butte, serving on the Palliser Regional Park Board and the Moose Jaw Timothy Eaton's Senior Center Board.
The desire to do right by others extended into his life's work where he transitioned from a love for creative art into farming the McGregor family land for many years in the 1970s and 1980s. He then settled into life as a Contractor, establishing Wayne Interiors in the Central Butte area and eventually finishing work in Moose Jaw in the fall of 2022 at the age of 82. His meticulous nature and tireless work ethic left many new and renovated spaces for others to enjoy as well as many woodworking projects that allowed his creative nature to leave us pieces that we will treasure for years to come.
A lifelong socialist, Dad's passion towards everyone having their fair slice of the pie showed in his support of cooperative movements which included the Co-op, Saskatchewan Wheat Pool, Credit Unions and the National Farmers Union. Their importance in the development of rural Saskatchewan was ingrained in all of his kids and anyone who dared to listen to him speak about them could not argue their relevance. He never faltered in his love of the ideals of the New Democratic Party, Tommy Douglas, Medicare and the roots of the party he respected so deeply. Always maintaining that we care for those in need on an equal basis, no matter what their status in society.
A Memorial Service for Wayne will be held on Saturday, August 12, 2023, at 1:30 p.m. at Moose Jaw Funeral Home with Debbie Richards leading the service.  A time of fellowship will follow the service at Timothy Eaton Gardens (510 Main Street N).  For friends and family who are unable to attend you are invited to view the service virtually by going to www.moosejawfuneralhome.com/webcast/.  In lieu of flowers, donations may be made to the Saskatchewan Lions Foundation c/o Lion Don Tait Box 854 Wadena, Sask S0A 4J0 to continue Dad's legacy of service. Arrangements are entrusted to Moose Jaw Funeral Home, 268 Mulberry Lane.  Gary McDowell, Funeral Director 306-693-4550