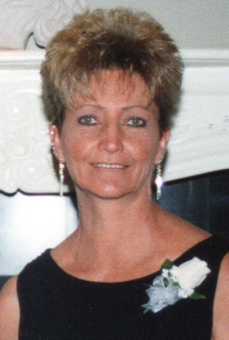 It is with a heavy heart that we announce the passing of Marlene Frances McDonald, aged 67 years of Moose Jaw, SK on Tuesday, July 13th, 2021.
Marlene was born in Maple Creek, SK on September 1st, 1953 to David and Mary Drever.  She grew up on a farm near Piapot, SK and attended Mannville, the country school, up to grade 6, then attended grades 7-9 in Tompkins, SK and high school in Gull Lake, SK.  She then moved to Medicine Hat, AB where she completed her course in Barbering/Beautician.  She ventured further away from home and worked at a few other barbershops along the way until she opened her own barbershop in Assiniboia, SK for 16 years.  Marlene moved to Moose Jaw 13 years ago to be closer to her daughter and continued to barber at Folks barbershop.  She finished her career working with her daughter at her barbershop/salon Bewitched until she decided it was time to retire in 2019.  Marlene had a passion for barbering and enjoyed visiting with each and every one of her clients.  
Marlene was a hard, dedicated worker.  She took a lot of pride in everything she did and she always kept busy.  She loved being outdoors.  You could find her out working in the garden or amongst her beautiful flower beds, sitting on her patio, going for a drive in the country, or quadding in the badlands searching for petrified wood with her late spouse Ernie.  She liked to crochet but mostly she loved to do needle point.  Marlene has made many beautiful pieces over the years.  She also loved the beauty of hummingbirds and her collection grew year by year.  But most of all Marlene loved spending time with her daughter, Danielle and son-in-law, Cas.  Marlene always had her furry sidekick, Bruiser, by her side wherever she was in the yard or house. 
She was predeceased by her father, David C Drever; mother, Mary M Drever; and spouse, Ernest Ring.  Marlene is survived by her daughter, Danielle Wolfe and son-in-law, Cassidy Wolfe; brother, Calvin Drever, his wife Donna, and nephews Chris and Tyler; brother, Guy Drever, his wife Cheri, nieces Delicia and Shinae, and nephew Connor; and sister, Darcy Drever. 
A small gathering of family will be held at a later date.  Arrangements are entrusted to Moose Jaw Funeral Home, 268 Mulberry Lane.  James Murdock, Funeral Director 306-693-4550