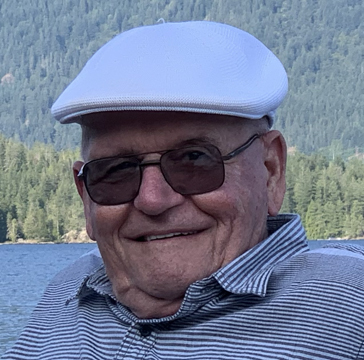 Gerald Louis Joseph Marasse
Gerald Louis Joseph Marasse aged 86 years of Moose Jaw, SK, passed away on Wednesday, January 18th, 2023.  He was predeceased by his parents, Eddie and Alice (née: Roy); and brother, Rodrique Marasse.  Gerald is survived by his wife, Elaine (née: Maclise); sister, Claudette DeCap; son, David Marasse; daughter, Cynthia Aasen and her children Justin Jackie, Ellyse Aasen, and Kirsten Aasen; son, Anthony (Heather) Marasse and their daughters Elizabeth Marasse (Marc-Andre Favreau) and great-grandson Noah and Jessica Marasse (Yeorum Kim) and great-grandson Jacob.
Gerald was a man who enjoyed people and talking to them.  He had a great fund of stories and an inimitable way of telling them.  You would always listen again and again because likely there would be a new kink or a twist.  Since he loved conversations, he always listened tolerantly and companionably to others.
Gerald loved working with his hands crafting many beautiful objects that we still use and enjoy today.  All his life, he was a busy man and Elaine will miss him everyday.
A Celebration of Gerald's Life will be held on Saturday, July 15th, 2023 from 2:00 to 5:00 p.m. at the Grant Hall, 401 Main St N, Moose Jaw, SK.  Interment in LaFleche Cemetery will be held at a later date.  Flowers are gratefully declined.  As an expression of sympathy, donations in Gerald's name may be made to a charity of one's choice.  Arrangements are entrusted to Moose Jaw Funeral Home, 268 Mulberry Lane.  Andrew Pratt Funeral Director 306-693-4550