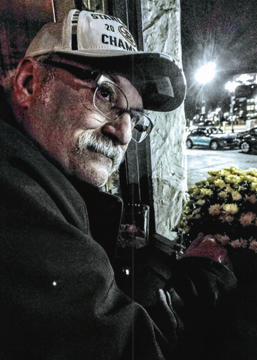 It is with heavy hearts that we announce the sudden passing of Domenico Mancuso on Saturday, November 26th, 2022, devoted husband, loving father, beloved Nonno and cherished friend.  Born to Immacolata Mazza and Gregorio Mancuso on June 22nd, 1956 in Red Deer, AB, he enjoyed a life filled with family and friends.
Domenico was known for his quick smile and easy humour.  He was active in his community and devoted much of his time to causes dear to his heart, such as the Knights of Columbus and Festival of Words.  His most cherished adventures involved his four children, always active coaching sports, chauffeuring, fundraising, or just cheering them on.  He loved travelling with his wife, chasing her all around the world.  He had a passion for cooking and preparing food was his bridge to connecting with people.  He lived to feed his loved ones and his superpower was to make everyone feel valuable and loved.
Domenico is survived by his loving wife of 46 years, Debbie; children: Gregorio (Carmen, Daschle), Andrea (Andrew), Daniel (Vanessa, Abigail, Nathaniel), and Anthony (Jacqueline, Lionel); siblings: Paolo (Cynthia), Roy (Janet), Saveria, and Angelo (Leanne); Deb's siblings: Fern (Roxanne), Ken (Kate), Maria, and Jon (Violet); as well as many nieces, nephews, Zie, Zii, cugini, and friends.  
The Funeral Mass will be celebrated on Monday December 5th, 2022 at 11:00 a.m. in Church of Our Lady, 566 Vaughan St, Moose Jaw, SK with Father Nestor Gregoire as the presiding celebrant. Friends and family who are unable to attend in person are invited to join via live stream on the day of the service at www.youtube.com/@Mrdavis306. In lieu of flowers, donations in Domenico's name may be made to the Canadian Cancer Society, 1910 McIntyre St, Regina, SK S4P 2R3 or The Canadian Diabetes Association, 919B Albert St, Regina, SK S4R 2P6.  Arrangements are entrusted to Moose Jaw Funeral Home, 268 Mulberry Lane.  Michelle Ellis, Funeral Director 306-693-4550