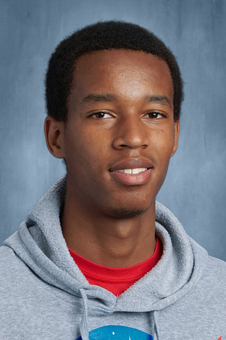 It is with heaviness of heart that we announce the passing of Getu Mamo on Friday, June 4th, 2021.  Getu was swimming playfully in the Wakamow Valley River with three other friends and tragically drowned after losing his footing on the river floor.
Getu was born on October 1st, 2004 in Somaliland to his parents Mamo and Tigist.  Getu has three younger sisters: Bati, Beza, and Lamelame.
On December 27th, 2017, Getu and his family came to Canada and, with the constant support of the Moose Jaw Multicultural Council, settled in Moose Jaw, Saskatchewan to begin a new life.  Getu and his family quickly became regular attenders of the Church of God in Moose Jaw where Getu attended youth group weekly.  In one exercise where youth were asked what they were thankful for Getu wrote "Family, Church, Jesus, Health".  
Getu was a wonderful brother to his younger sisters, committed to his faith and loved to play soccer.  His youth pastor, Jeremy MacDonald, remembers his quiet reverence for God, playfulness in youth group activities and bright smile.  In March 2021, Getu testified of his faith in Jesus Christ and was baptized.
One youth worker wrote "What a great young man he was, walked around the halls at school always smiling, always made people laugh, and was never in a bad mood.  And when he would come to Alpha [Bible Study] at lunch, he would go out of his way to bring his friends so they could learn about Jesus" – D'Arcy Pachkowski.
A Private Family Service will be held to honour Getu.  Friends and Family are invited to view the service virtually on Saturday, June 12th, 2021 at 10:00 a.m. by going to https://www.youtube.com/watch?v=fei_K18xGPY.  Those wishing to make a donation to Getu may visit the go-fund-me page: https://www.gofundme.com/f/funeral-costs-for-getayawkal-getu-mamo.  Arrangements are entrusted to Moose Jaw Funeral Home, 268 Mulberry Lane.  James Murdock, Funeral Director 306-693-4550