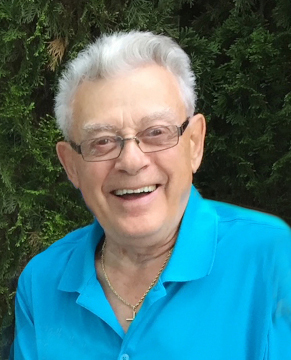 CHARLES EARL MACMILLAN, CD
August 22nd, 1933 – October 14th, 2023
It is with profound sadness that we announce the passing of Charles (Chuck) Earl MacMillan, who peacefully left us on Saturday, October 14th, 2023 in Moose Jaw, SK. He was in his 90th year. 
Chuck is reunited with his predeceased parents, City and Annie; wife, Ann Nancy (née: Bulger); siblings: John, Wilfred, Herb, Sid, Mabel and Bernadette; and son, Jamie Allan MacMillan.  Chuck leaves behind a legacy cherished by his wife, Myrna Isabel (née: Morrow); sons: Robert and Barry (Linda); step-sons, Donald (Ruth) and David Pearson; as well as his many nieces, nephews, and grandchildren. 
Chuck served from 1952, as a Medical Assistant through 1964, when he remustered to X-Ray Technician.  He spent much of his military career in the Halifax, NS area and sailed on the following HMC Ships: Quebec, Cape Scott, Bonaventure, Saguenay, and Uganda.  Chuck retired in Kingston, Ontario as a CPO2, in 1972.  He continued to work in the healthcare field as an X-ray Technician at the Providence Hospital in Moose Jaw. 
Chuck enjoyed travel, golf, curling, spending time at the Legion with his friends, and a really good scotch.  He will be remembered for his sense of humour, sharp wit and quick comebacks.  He was an enthusiastic storyteller who captured the hearts of everyone with his exciting tales, charisma, charm and infectious smile.  
While his health was declining, Chuck was able to celebrate his 90th birthday on August 22nd, 2023 at his 'second' home, The Royal Canadian Legion Branch 59, Moose Jaw.  A momentous milestone, surrounded by his many friends, family, and fellow veterans. 
The family would like to express their heartfelt thanks to Chuck's friends and family for the special part each played in his life.  Sincere gratitude to all of Chuck's caregivers who ensured his comfort and well-being, including Dr. Rininsland, the staff at Points West Living and Pioneer Lodge, Randy Szelewicki from Careica Health, Paul Valiquette and Kimberly Douglas from The Royal Canadian Legion, Saskatchewan Command.  
Lastly, we are deeply indebted to Chris Simpson, Sue Knox and Steve Edwards, for their unwavering love, support and friendship throughout Chuck's life, especially through his final journey. 
The Funeral Service will be held on Monday, October 23rd, 2023 at 1:00 p.m. in Moose Jaw Funeral Home.  Padre Doug Shepherd will officiate and interment will take place at Sunset Cemetery.  A Celebration of Chuck's Life Reception will follow at The Royal Canadian Legion Branch 59, Moose Jaw.  We welcome anyone who wishes to tell their favourite story about Chuck.  If desired, flowers are appreciated or donations may be made in Chuck's memory to The Moose Jaw Humane Society, Box 1658 Station Main, Moose Jaw, SK S6H 7K7 or The Royal Canadian Legion Branch #59, 268 High St W, Moose Jaw, SK S6H 1S8. 
"Fair Winds and Following Seas."
Arrangements are entrusted to Moose Jaw Funeral Home, 268 Mulberry Lane.  Gary McDowell, Funeral Director 306-693-4550