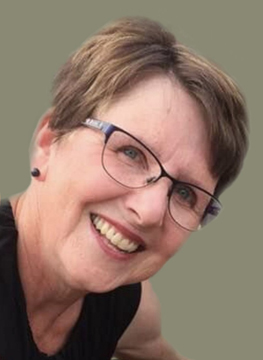 Bonnie (Bonita) Gay Mackow
It is with great sadness that we announce Bonnie (Bonita) Gay Mackow passed away on Tuesday, September 20th, 2022 after a hard fought, courageous battle with ovarian cancer.
Bonnie was born to Earl and Adaline King and five loving older siblings on February 3rd, 1956.  She grew up on the farm at Bridgeford, Saskatchewan, spending hours with her cats and kittens, helping her dad with the cows, and being her mom's little shadow.  She shared many stories from all the time spent in Bridgeford developing treasured memories and lifelong friendships.  Bonnie became an Auntie at the age of four.  Each of her nieces and nephews were precious to her: "My kids before I had kids".

On October 23rd, 1976, Bonnie married her high school sweetheart and best friend, Vern.  Despite declaring as a kid that she would never marry a farmer, Bonnie was a natural born farmer at heart and she and Vern were true teammates that worked alongside one another.  Through hard work and devotion, they built a beautiful life and family on their farm north of Chaplin.

Bonnie always appreciated the small things in life and knew that material possessions do not bring happiness.  She was passionate about her garden and said that her 2021 garden (her last garden) was "the garden I always wanted".  Bonnie was a terrific cook and always ensured that everyone who visited was well fed.  Bonnie valued friendship and family above all else.  Time with relatives was a priority and she had so much love for her large extended family.  Any friend of Bonnie's was a friend for life.  She cherished the many friends she made over the years and the shared times, conversations and chats were so important to her.

Bonnie's family meant absolutely everything to her, they were her whole heart, soul, and being.  They defined who she was and were her entire world.  Bonnie was the absolute best, most incredible wife, mom and grandma in the whole world.  Each of her grandchildren held a special place in her heart and she attended every sporting event or activity that she possibly could.

She was predeceased by her parents, Earl and Adaline King; mother-in-law, Josephine Mackow; brother, Garth King; sister-in-law, Jeannette King; and nieces, Jamie King and Krista Wendt. 
Left to cherish Bonnie's memory are her husband, Vern; children: Kara, Ryan and Kelli; son-in-law, Craig; grandchildren: Danae, Ashlyn, Makenzie, Adelynn, Daxon, Braysen, Xander and Ryker; father-in-law, Harry Mackow; sister-in-law, Linda King; brothers, Jim (Joan) and Murray King; sisters, Sandra (Paul) Wendt and Cheryl (Lorne) Marjerison; brothers-in-law, Terry (Janice) and Ken (Michelle) Mackow; sister-in-law, Lorrie (Doug) Harris; as well as many nieces and nephews, and great-nieces and great-nephews.

A Celebration of Bonnie's Life will be held on Monday, September 26th, 2022 at 3:00 p.m. at the White City Community Centre, 12 Ramm Avenue, White City, SK.  In lieu of flowers, it is requested that anyone who is able, please donate blood to the Canadian Blood Services in Bonnie's name or those wishing may make a donation to the Allan Blair Cancer Centre, c/o Pasqua Hospital, 4101 Dewdney Ave, Regina, SK S4T 7T1.  Arrangements are entrusted to Moose Jaw Funeral Home, 268 Mulberry Lane.  Michelle Ellis, Funeral Director 306-693-4550