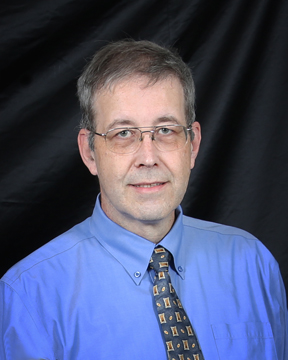 June 3rd, 1962 – May 2nd, 2023
Bradley George MacDonald aged 60 years of Moose Jaw, SK, passed away on Tuesday, May 2nd, 2023 after a long courageous battle with cancer.
He was predeceased by his mother, Marni MacDonald; sister, Karen Rodenbush; parents-in-law, Ernest and Thora Klein.  Brad is survived by his wife, Kirsten; daughters: Megan MacDonald and Katherine MacDonald, Kristy Binkley (grandchildren – Maria and Natalie), and Sarah Wilhelm (grandchildren – Kaiser and Olivia); father, Don MacDonald (Ida Bryant); sister, Jan (Paul) Walker; brother, Cory MacDonald; niece, Jennifer (Travis) Penna and their children Grace and Ruby; niece, Marni Bruse; and nephew, Jordan (Jessica) Bruse and their children Castle and Maya.  
Brad was born in Moose Jaw and attended Palliser Heights School and Central Collegiate.  Brad graduated from the University of Saskatchewan with a Bachelor of Commerce degree and articled in Calgary, AB to obtain his Chartered Accountant designation.  He received his Master of Business Administration from the University of Regina.  He worked in the accounting profession for a number of years before finding his true passion as an accounting instructor at Saskatchewan Polytechnic.  Brad genuinely cared for his students and for twenty years he strove to deliver the highest quality education to them.    
Brad was easy going, reserved, consistently brilliant, and a talented musician.  His quick wit and wicked sense of humor kept everyone on their toes.  His love for music included playing in many bands and a deep appreciation for all things musical throughout his life.  Brad loved his community and the City of Moose Jaw and spent many years in the Moose Jaw Kinsmen Club working towards building a better community for all.
Brad was happiest spending time with his family whether at home, at the lake, or on vacation.  His girls were the light of his life.  He sincerely enjoyed coaching the girl's soccer and baseball teams and attending their high school games and concerts.  His unwavering support and his cheers from the sidelines and audience will be greatly missed.
As per Brad's wishes, a Private Family Graveside Service will be held at a later date.  As an expression of sympathy, donations in Brad's name may be made to the Kinsmen TeleMiracle Foundation, 2217C Hanselman Court, Saskatoon, SK S7L 6A8.  Arrangements are entrusted to Moose Jaw Funeral Home, 268 Mulberry Lane.  Cara Ashworth – Intern Funeral Director 306-693-4550