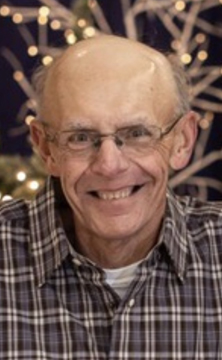 Our world lost one of its kindest, generous persons on Monday, February 6th, 2023 when Alvin Long passed away at the Regina General Hospital, after his tired heart ceased fighting.  
Alvin was born on February 5th, 1954 at Central Butte Hospital and was the only child to parents Kenneth and Marg Long.  Alvin was raised on the farm north of Lawson, SK and enjoyed the farm life and benefits of living near Lake Diefenbaker.  Alvin attended Aiktow School until it closed and finished his schooling at Central Butte School.  In 1968 Ken, Marg and Alvin moved to Central Butte but continued to farm and maintain both homes.  When Ken passed away in 1989, Alvin continued farming.
Alvin became a member of the Central Butte Wildlife at a young age, following in his father's footsteps.  He served as a Board Member, taught the Firearm Safety Course, and became a Boone and Crocket certified horn measurer.  He represented the Wildlife Federation at Student Conventions at Central Butte School and was instrumental in involving the Central Butte School in the FinS program (Fish In Schools, where trout eggs were hatched for release).  He attended Sask Wildlife Annual Conventions, bringing the local club up to date.  In 2022, Alvin was recognized for his 50 years on the Central Butte Wildlife Board and was awarded the Clayton Young Memorial Award for 50 years of volunteerism by the Saskatchewan Wildlife Federation.  These recognitions were very important to Alvin and he will be remembered for his dedication to the wildlife and habitat, and protection of nature.
He was predeceased by his parents, Kenneth (1989) and Marg Long (1996); his grandparents; aunts, Mary Wilhelmson and Elsie Freethy; great-uncle, Ernie Croft; and cousin, Harmon Freethy.  Alvin will be missed by his aunt, Dorothy Long; cousins, Russell and Frank Long, and their families; and cousins, Wilma (Ron) Cole and family, Patsy (Knut) Stenevik and family; as well as the numerous friends and neighbours that Alvin considered family.
Alvin valued family, friends, and community and continually shared his value with his presence, dedication, generosity, and caring ways.
The Funeral Service will be held on Wednesday, February 15th, 2023 at 1:00 p.m. in the Central Butte United Church, Central Butte, SK with Heather MacKinnon officiating.  In lieu of flowers, donations in Alvin's name may be made to Central Butte Wildlife, Box 585, Central Butte, SK S0H 0T0.  Arrangements are entrusted to Moose Jaw Funeral Home, 268 Mulberry Lane.  Cara Ashworth – Intern Funeral Director 306-693-4550