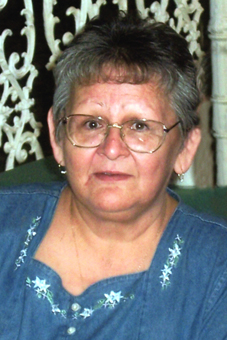 Brenda Lea Lizee, aged 67 years of Moose Jaw, SK lost her battle with cancer on Saturday, November 20th, 2021.  She was predeceased by her parents, Frank and Leah St. Dennis; and grandson, Dillon.  Brenda will be sadly missed by her husband, John; daughter, Crystal; son, Gordon (Derek); grandchildren: Jarret, Tyler, Donavin, Samantha, and Dallas; 10 great-grandchildren; siblings: Dwight (Valerie), Marshall (Donna), and Charlene; as well as her beloved dogs: Buddy, Taco, Elvis, and Rocky.
Brenda was born March 9th, 1954 in Regina, SK.  She will be remembered for her love of Bingo, her quilting, and for many years as a dealer and banker at the Golden Nugget Casino and later the Casino Moose Jaw.  She will be missed by all of her Casino friends.
The family would like to thank all of the people who helped during Brenda's last few days: Home Care and Palliative Care, and her wonderful doctor, Dr. Eric Bortolotti.  As well, special thanks to Kim Box, one of the Home Care nurses who became a very good friend, not only to Brenda but the family as well.
In keeping with Brenda's wishes, there will be no Funeral Service.  A Visitation for Family and Friends will be held on Thursday, November 25th, 2021 from 2:00 to 4:00 p.m. at Moose Jaw Funeral Home.  As an expression of sympathy, donations in Brenda's name may be made to The Moose Jaw Humane Society, Box 1658 Station Main, Moose Jaw, SK S6H 7K7.  Arrangements are entrusted to Moose Jaw Funeral Home, 268 Mulberry Lane.  Gary McDowell, Funeral Director 306-693-4550