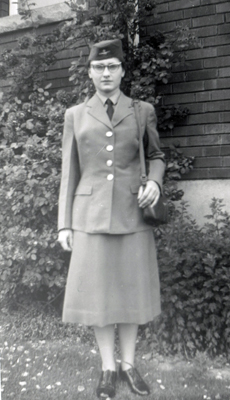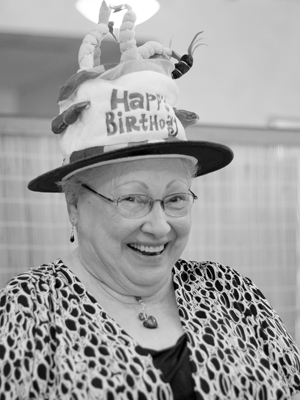 With a mix of sadness of saying goodbye and joy, she is with The Lord; the children of Alice Leonardo announce her passing at the age of 80 years.  Mom left us peacefully on Sunday, November 14th, 2021. 
Alice was born in Yorkton, SK and resided in Wakaw, SK with her Ukrainian-speaking parents, John and Francis Emeline Waskan (Niedzielski), her brother, Albert and her sister, Maisie.  When Alice was the age of six, the family moved to Yorkton, SK.  At the age of 13, the family moved to Hamilton, ON.  At 14 years young, Alice left home to make her path in life. 
When she was 18, Alice joined the Royal Canadian Airforce.  In 1960, after basic training, she was posted to Ottawa, working as a supply technician. 
In 1961, she married Michael Mark Robert Leonardo.  When becoming pregnant in 1962, she was required to leave the military.  From 1966 to 1972, the family resided at Canadian Forces Base (CFB) Falconbridge, ON and then moved to Moose Jaw, SK (1972-1975).  Between 1962 and 1975, Alice and Michael Leonardo had four children: Richard Leonardo, Deborah Leonardo, Cheryl Leonardo, and Robert Leonardo.  From 1976 to 1980, the family lived in CBC Shilo, MB.  As a result of another military posting in 1980, the family returned to Moose Jaw, SK. 
In 1982, Alice began working for the Department of National Defence (DND) as a civilian employee at CFB Moose Jaw as a supply clerk in the procurement department.  In time, Alice earned her GED while working and raising her youngest child.  Her education upgrade ensured full-time employment with the DND, where she garnered accolades and respect among her peers and employers.  Alice loved her work and did her best to make the workplace better. 
Retired in 1998, Alice remained comfortably in Moose Jaw up to 2016 when she moved to the long-term care home in Craik, SK following a stroke; she resided there until her passing. 
Alice is survived by all four of her children; two daughters-in-law, Wilda and Leanne; three grandchildren: Michael, Katie, Jessica; and two great-grandchildren, Aaliyah and Nico.  She leaves her children with a legacy of various traits, such as wit, great humour, stubbornness, meticulousness, imagination, feisty nature, and maybe even a love of cats. 
Thank you so much to the Craik Healthcare Centre and Care Home staff for providing our mom and friend of many with several years of care and compassion, and making her as comfortable as possible in her final days.  God bless you all. 
A private family gathering to celebrate Alice's life will be held.  Flowers and cards are gratefully declined.  As an expression of sympathy, donations in Alice's name may be made to The Moose Jaw Humane Society, Box 1658 Station Main, Moose Jaw, SK S6H 7K7 www.mjhs.ca.  Arrangements are entrusted to Moose Jaw Funeral Home, 268 Mulberry Lane.  Gary McDowell, Funeral Director