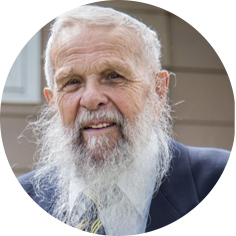 It is with sadness, but in gratitude for a long life well-lived, that we announce the passing of William (Bill) Law on Monday, January 4th, 2021 at the age of 94 years. 
Bill was born to Nettie (Rusin) and Anton Lewandoski on December 26th, 1926 in the Honey Bank District close to Wishart, SK.  He grew up on the farm with brothers, sisters, cousins, and friends in the area, and although there was work to be done, there were many fun times to be had.  He attended Honey Bank School, which held special memories for him all his life. 
Bill headed to Eastern Canada with two friends after leaving home and worked in several short-term jobs.  He then joined the 2nd Battalion of the Princess Patricia Canadian Light Infantry.  During this time he married Mary Novakoski of Wynyard, SK in 1952.  They raised two sons and lived in Dundurn and Regina; then in the late 50's, Moose Jaw became their life-long home. 
Bill's 27- year military career consisted of various Canadian postings, also Germany, several Middle East tours, including Gaza Strip, Lebanon, Syria and Cyprus, and the Korean War 1950- 1951.  His military career was one of the highlights of his life, and something he was very proud of.  He retired in 1978 with rank of sergeant at Canadian Forces Base, Moose Jaw. 
Following military retirement, Bill did some school bus driving, then took a Social Service course at Kelsey in Saskatoon, SK.  He then worked for the Department of Social Services in Moose Jaw until retirement in 1991, a career he also enjoyed. 
Bill had many interests in life.  When his family was young he was involved with their activities – hockey, hunting, fishing, camping, and umpiring ball.  Over the years he enjoyed helping his siblings in their farming operations, family times with relatives, spending time at their cabin at Big River, SK and at Buffalo Pound Lake, having coffee at the Legion with friends, walking and keeping fit, ice-fishing, gardening, being there for his neighbours, discussing politics, following world events, going to Johnstone Auction every Saturday, tinkering in his garage, still changing winter tires on his car himself at the age of 90 – fiercely independent.  Bill also enjoyed defending his long white beard to anyone who suggested he shave it off!
Bill attended St Joseph's Roman Catholic Church and was involved with the Knights of Columbus Father Lawless Council.  He was a long-time 4th Degree Knight who served in various capacities over the years.  He and Mary made good friends and enjoyed activities in this organization.
His most treasured time was spent with his granddaughters, right from babyhood to adulthood.  Playing, driving them to school or activities, attending all their school and sporting events, giving them worldly advice, spending time with them any way he could.  He was very proud of them.  It was a mutual adoration, as his granddaughters loved every minute of having him for a Grandpa.
Bill was social in nature and made friends wherever he went; he was affable and engaging.  He loved to share stories of antics and mischief with friends and family during his growing-up years; he had many stories from various settings in military, and fun time with colleagues while at Social Services.  All of these stories were told with a twinkle in his eye, and a big smile.
He was predeceased by his parents; wife, Mary in 2018; siblings: Helen (Joe) Duchnitski, Victoria (John) Stoski, Mike (Mary) Lewandoski, Billy Lewandoski, Mary (Mike) Popadynetz, Tillie (Joe) Yasinowski, Stanley Lewandoski, Carl Reno, and Jean (Roy) Rushworth; brother-in-law, Joe Yaskowich; brothers and sisters-in-law: William Novakoski, Jean (Nick) Maloney, Walter Novakoski, Patricia Freyling, Teresa Novakoski and Marvin Voeltz. 
Bill will be missed by his sons, Terry (Michelle) and Dwayne (Linda); granddaughters: Taryl (Colette Munnelly), Janelle and Jessica; sister, Rose Yaskowich; sisters-in-law: Betty Lewandoski, Gertie Novakoski, Gloria Novakoski, and Marcella Voeltz; brother-in-law, Ed (Natalie) Novakoski; as well as many nieces and nephews, many of whom were close to Bill and share special memories.  He will also be missed by lifelong friends and neighbours.
Bill was independent in his home until 2018, when declining health necessitated several hospitalizations at Dr. F.H. Wigmore Regional Hospital, a move to Chez Nous personal care home, and then to Extendicare in June 2020.  We are very grateful for the excellent care and love shown to Bill at these facilities.  We also appreciate long-time family Dr. Al Luhning, Dr. Rob Haver and other medical staff at Alliance Clinic, and Dr. Kevin Dautremont for their care and concern over the years.
Due to COVID-19 restrictions, we will wait to enjoy a Celebration of Bill's life in the future.  For those wishing, we are asking that memorial donations be made to the Royal Canadian Legion Branch #59, 268 High St W, Moose Jaw, SK S6H 1S8.  Please designate "Poppy Fund Bill Law" on the memo line of cheque.  Thank you in advance.  This fund is used to support veterans and would be very meaningful to Bill.
Rest in peace Grandpa! We love you!
Arrangements are entrusted to Moose Jaw Funeral Home, 268 Mulberry Lane.  Michelle Ellis, Funeral Director 306-693-4550