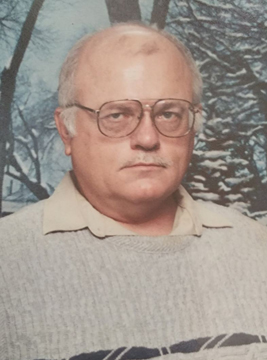 Sergeant Robert (Bob) Carl Lange
It is with heavy hearts that we announce the passing of Sergeant Robert (Bob) Carl Lange, who passed away suddenly from natural causes at the age of 67 years on Saturday, June 10th, 2023 at Providence Place in Moose Jaw, Saskatchewan.
Bob was born November 30th, 1955, son of Herbert and Theresa Lange in Goodsoil, SK.  He started his basic training in 1974 in Borden, Ontario, where he became an Electrical Mechanical Engineer (EME).  While stationed in Chilliwack, BC he met and married Robin Duncalfe in 1980.  Shortly after, Bob was posted to Lahr, Germany.  While in Germany he had two children, son Jonathan (Corey) and daughter Natasha (Sam).  He also did his first tour in the Gulf War.
In 1987, Bob and his family moved back to Canada and was stationed in Edmonton, Alberta until 1992.  In 1990 he returned to the Gulf for another tour.  In 1992, Bob and his family moved to the base at Bushell Park, SK south of Moose Jaw.
In 1995, Bob and the family moved into Moose Jaw and he retired from the regiment and joined the reserves, becoming a Dragoon in Moose Jaw.  While in the reserves, he worked for Central Taxi for a few years as a mechanic and worked for Doepker Industries.  In 2008 he retired fully from the military.  Bob continued to work for Doepker for 25 years, retiring for a final time in 2020 from Doepker.  
He was predeceased by his parents, Herbert and Theresa; brothers: Donald, Richard, and Tom; sister, Ruth; wife, Robin Lange (née: Duncalfe); and son, Jonathan (Corey) Lange.  Bob leaves to mourn, a large family: his daughter, Natasha, who will greatly miss him; his siblings, who will always remember him being there when needed: Joan (Dave) Hill of SK, Rita (Keith) Gonie of AB, Jerry (Nattaporn) of AB, and Brenda (Norman) Hemple of AB; as well as many nieces and nephews, great-nieces and nephews, and great-great-nieces and nephews.
A Celebration of Bob's Life will be held on Thursday, June 22nd, 2023 at 1:00 p.m. in Moose Jaw Funeral Home.  Deacon Lamont Dyck will officiate and interment will take place at a later date in Goodsoil, SK.  In lieu of flowers, memorial donations in Bob's name may be made to the Alzheimer Association of Saskatchewan, 301 – 2550 – 12th Ave, Regina, SK S4P 3X1.  Arrangements are entrusted to Moose Jaw Funeral Home, 268 Mulberry Lane.  Andrew Pratt Funeral Director 306-693-4550