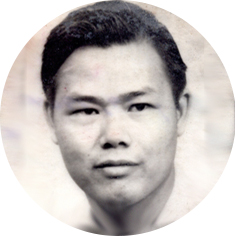 On Wednesday, August 12th, 2020, Mon Fay Kwan, loving husband and father of four children, passed away at the age of 86 years.
Fay was born February 2nd, 1934 in Toisan, China.  He immigrated to Canada in 1951 and settled in Moose Jaw, Saskatchewan where he married his wife Pinky and they raised their four sons: Eugene, Glen, Gordon and Thomas.  He began work at the National Cafe and eventually became a partner in the Landmark Restaurant.  In 1987, he opened the Dugout Cafe and worked alongside his family until 2002.
Fay was known for his easygoing attitude, was quick with a smile and to make a joke.  He had a passion for Chinese Opera, and enjoyed performing with the Chinese Athletic Club when his kids were young.  He enjoyed watching football and hockey, and just spending time "hanging out" with his son Gordon.
Fay is survived by his wife, Pinky; children: Eugene, Glen, Gordon, Thomas and Thomas' wife Amanda.  Due to the current Covid-19 health situation, a Private Family Service will be held.  Arrangements are entrusted to Moose Jaw Funeral Home, 268 Mulberry Lane.  James Murdock, Funeral Director 306-693-4550