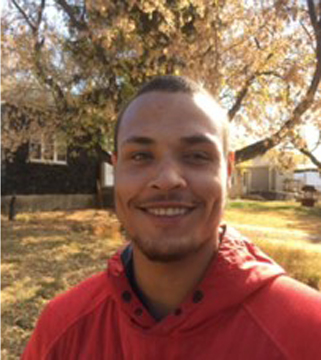 JAMES JOSEPH PAYNE KORMISH
(Apisis Osawack Little Brown Bear)
November 22nd, 1996 – June 6th, 2023
James Joseph Payne Kormish aged 26 years of Moose Jaw, SK, passed away on Tuesday, June 6th, 2023.  He was predeceased by his grandfather, Myron and Uncle, Aaron.  James is survived by his son, Damian; mother, Holly (Darren); sister, Sydney; father, Richard; brother, Anthony; sister, Tasja; grandfather, Sherlon; grandmothers, Lucille and Zita; aunties: Wendy, Jennifer, Carol, Marlene, Angie, Marcia, Shernet, and Vivine; uncles: Terry, Jason, and Junior; and cousins: Ashly (Jass), Alissa, Shane, Courtney, Tayanna, Tisheena, Amen, Anthony, Aliyah, Grayson, Julia, Malcolm, Jessica, Olivia, Andre, Aija, Anthony, Ahkilia, and Raquel.  James was loved by numerous relatives and friends.
James was born in the winter of 1996 in Saskatoon, SK.  He was the most beautiful baby.  James grew into an energetic, funny, mischievous little guy who had the most beautiful smile.  He was a smart boy who walked, talked, and did everything at an early age.  When he set his mind on something, he was very persistent, especially when he wanted a new video game.  Thus, this is how he got his nickname "Buggers" over the years; this name turned into "Bugs" which suited him to a T!  
Although he was very soft-spoken and laid back, James could turn any conversation comical.  He always had something funny to say or do to make you laugh.  
James had a deep love for his son, Damian, all his family and friends, animals, and ice cream.  Any chance he got, he would be giving what he had, even his ice cream.  Although his life was not long enough, he made an imprint to last a lifetime.
James will be deeply missed and never forgotten.
Feel no guilt in laughter, he'd know how much you care.
Feel no sorrow in a smile that he is not here to share.
You cannot grieve forever; he would not want you to.
He'd hope that you could carry on the way you always do.
So, talk about the good times and the way you showed you cared.
The days you spent together, all the happiness you shared.
Let the memories surround you, a word someone may say,
will suddenly recapture a time, an hour, a day,
that brings him back so clearly as though he were still here,
fills you with the feeling that his is always nearby.
For if you keep those moments, you will never be apart,
and he will live forever locked safely within your heart.
Unknown Author
James was a beloved father, son, grandson, brother, uncle, nephew, cousin, and friend.  He leaves many fond memories of his generous, caring, and loving nature.  When James got that twinkle in his eye, you knew he had another great idea in mind, to be planned.  He was always ready for a laugh or an adventure as his many family/friends will attest too.  He made friends anywhere he went, was easy spoken, humorously full of stories and memories.
"If you want to, you can look for me in sunsets or among the smell of a storm rolling in.  You know I'll be there in one form or another.  Of course, that will probably comfort some while antagonizing others, but you know me…. it's what I do!".
Until we meet again James/Bugs/Buggers/Jim…we love you and will forever hold with us, your memories and love.
The Funeral Service will be held on Friday, June 16th, 2023 at 1:00 p.m. in Moose Jaw Funeral Home.  Those not able to attend may view the service virtually by going to www.moosejawfuneralhome.com/webcast/.  A Time of Visitation for Family and Friends will take place prior to the service beginning at 10:00 a.m.  Arrangements are entrusted to Moose Jaw Funeral Home, 268 Mulberry Lane.  Michelle Ellis, Funeral Director 306-693-4550