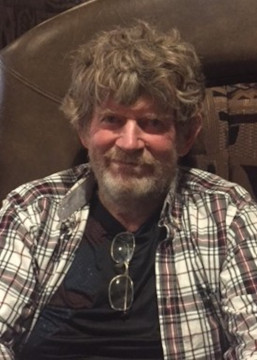 John S. Knowles aged 74 years of Moose Jaw, SK, passed away on Saturday, October 21st, 2023 after a courageous battle with cancer.
He was predeceased by his parents, Barbara and Ross; and sister, Gloria.  John will be remembered by his wife of 49 years, Lois; children: Luke (Maisie) and Jesse (Katherine); grandchildren: Isabelle, Joelle, Ezra, and Levi; brothers, Cameron Knowles and Kelly Knowles (Patricia); mother-in-law, Gladys MacDonald; in-laws, Rob MacDonald (Scott) and Bev McLachlan (Lyle); as well as many nephews and nieces.
John was born in Portage La Prairie, MB on December 13th, 1948.  When he was 2 years old, his mother and siblings moved to Ft Qu'Appelle and a few years later, went to live with his relatives on a farm near Stony Beach, SK where he attended a one room schoolhouse for a year.  They moved to Moose Jaw in 1959, where John attended William Grayson school followed by Central Collegiate.  He attended the University of Regina for two years and later went to STI in Moose Jaw, where he obtained his Journeyman Certificate in Industrial Instrumentation.  
John married Lois MacDonald in 1974 and they moved to Prince Albert, SK where he worked for Sask Power.  After his sons were born in 1977 and 1978, they moved to Regina, SK and John obtained his journeyman's certificate in carpentry, a trade he used up until the last months of his life.  While in Regina, John took a great interest in coaching his sons' soccer and even winning provincial championships multiple times.  John and Lois moved back to Moose Jaw in 2006 and purchased Wakamow Heights Bed and Breakfast.  John renovated it while enjoying visits with his guests, many of whom have become permanent friends.
John was a spiritual man who lived by faith.  He took time to read his bible every day.
A special thanks to John's close friends who have gone above and beyond to help through this difficult time.  We also want to thank John's many friends and relatives who made regular phone calls and visits to Pioneer Lodge palliative care to help cheer him up.
A Celebration of John's Life will be held for friends and family on Saturday, June 1st, 2024 at 2:00 p.m. at Wakamow Heights Bed and Breakfast, 690 Aldersgate St, Moose Jaw, SK.  In lieu of flowers, donations in John's name may be made to Heartland Hospice Moose Jaw, Box 334, Moose Jaw, SK S6H 4N9.  Arrangements are entrusted to Moose Jaw Funeral Home, 268 Mulberry Lane.  Michelle Ellis, Funeral Director 306-693-4550