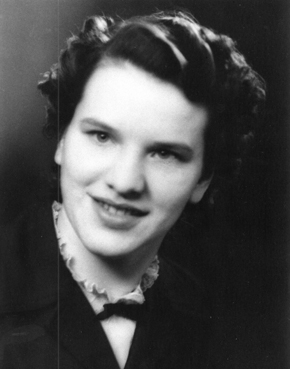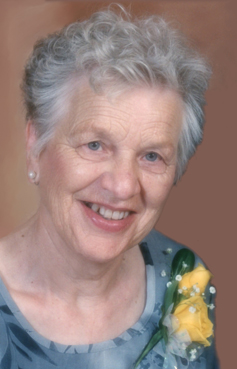 08AUG1932 to 22May2022
Thora passed away peacefully, with family by her side, on May 22, 2022, at the age of 89.
Thora was born on the family homestead in the High Tor District, south of Chelan Saskatchewan, to Magnus and Anna Steiestol. She was their eldest daughter, the third of nine children.  She attended Swampy Lake School.  The family left the homestead in 1944, after Magnus was ordained as a Lutheran Church Minister, for Mossbank, Sask.  In 1948 the family moved to Preeceville, Sask.
After finishing high school, Mom trained at the Saskatchewan Training School in Weyburn, Sask.  She graduated with a Diploma in Psychiatric Nursing in April 1954.  While in Preeceville, she met her husband, of almost 65 years.  Thora and Ernest Klein were married Sep. 15, 1954 settling in Glenavon.  Ernest was employed by the Toronto Dominion Bank: therefore, they made their home in Glenavon, Teulon, Birch River, Benito, back to Birch River, Lafleche and Bredenbury: they moved to Moose Jaw when Dad retired in January of 1987.  Mom was very grateful that Ernie bought the cabin at Greenwater Lake.  Many summers were spent there, a pivotal family gathering place.
Thora was predeceased by her brothers, Odd and Jostein and her sister Signe Kwasnica.  Brothers-in-law Cecil Kwasnica, James Stanford (Stan) Smyth, Harold Klein, Wilfred Klein and Mervin Klein, Sisters-in-law Elsie Martin and Laurel Steiestol.  Son in law, Kevin Misfeldt and granddaughter Karena Misfeldt.
Thora will be lovingly remembered by her children:  Aaron (Susan Dobchuk) Klein, Carol Klein, Tarena Misfeldt, Kirsten (Brad) MacDonald and Signe (Ulises) Klein-Garcia; Twelve grandchildren:  Lance (Lynette) Robinson, Jason (Amanda) Robinson, Brent Kevinsen, Kristy Binkley, Jostein (Kelsey) Kevinsen, Sarah Wilhelm, Denise Klein, Alexandra Klein, Megan MacDonald, Katherine MacDonald, Erik Garcia and Aleks Garcia and ten great grandchildren:  Aiden Robinson, Genevieve Robinson, Ethan Robinson, Maria Binkley, Charlotte Robinson, Kaiser Wilhelm, Natalie Binkley, Neko Kevinsen, Olivia Wilhelm and Etta Kevinsen.  Thora is also survived by her siblings, whom all have fond memories of their eldest sister: Magne (Gail) Steiestol, Borgny (Arvin) Boger, Ann Marie Smyth, Randi (Barry) Stangeland and Paul Steiestol; sisters-in-law, Lillian Klein and Carol Klein as well as numerous extended family and friends.  The Funeral Service to honor Thora will be held on Friday, May 27, 2022 at 2:00 p.m. in Moose Jaw Funeral Home.  Pastor Jeff Tank will officiate.
Those so wishing may make a donation in Thora's name to L.A.M.P. Lutheran Association of Missionaries and Pilots Inc. 4966-92nd Ave. NW, Edmonton, AB T6B 2V4.  Arrangements are entrusted to Moose Jaw Funeral Home, 268 Mulberry Lane.  Cara Ashworth Intern Funeral Director 306-693-4550