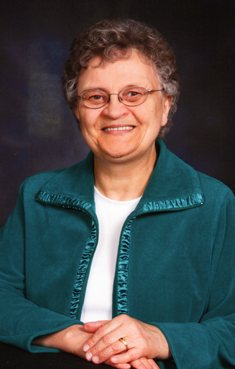 Eva Klassen, aged 77 years of Moose Jaw, SK passed away on Saturday, November 27th, 2021 after a battle with pancreatic cancer.  She was predeceased by her parents, Henry and Mary Wiebe; and brother, Henry.  Eva is survived by her husband, Menno; daughters, Danita (Trevor) Noble and Ronelda; grandchildren, Kristen and Chase; as well as ten younger brothers and sisters.
Eva was born on September 23rd, 1944 in Vanderhoof, BC.  She grew up and worked in Vanderhoof until she married Menno in 1973.  They raised their daughters in Estevan, SK and then moved to Moose Jaw, SK.  
Eva loved life! And she loved people.  But most of all, she loved the Lord with all of her heart.  She served everyone around her and we all miss her cooking already!  She was an excellent homemaker and used her gift of hospitality to bless each person who graced her kitchen table.  She loved meeting friends for coffee, working, baking, sewing and volunteering.  Eva faced cancer with such strength and humor that it was hard to believe that she was suffering.  We will miss her and grieve her passing but look forward to seeing her again in Heaven!
A Private Family Graveside Service will be held at Rosedale Cemetery.  Arrangements are entrusted to Moose Jaw Funeral Home, 268 Mulberry Lane.  Gary McDowell, Funeral Director 306-693-4550