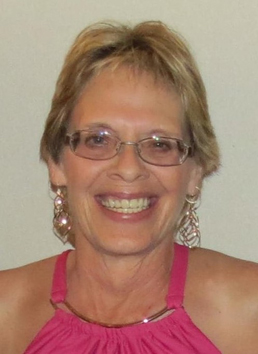 It is with deep sorrow that we announce the passing of Linda Kirk, aged 62 years of Regina, SK on Sunday, April 17th, 2022.  Linda was born in Preston, Ontario, the fifth child of Kathleen and Bill Kirk.  When she was two, the family moved to southern Saskatchewan.  She received her education in Mossbank, graduating in 1977.  Linda attended University of Saskatchewan where she completed her Commerce degree with a double major in Computers/Accounting.  Over the years, her work took her to Calgary, Regina, and since 1993, she has been with Dutch Industries in Pilot Butte as the accountant/office administrator.
Family was extremely important to Linda.  Not one member of our large family ever missed receiving a birthday or anniversary card from her.  She was very supportive of her parents in their later years.  To her nieces and nephews, she was the involved auntie, providing companionship, support and beautiful handmade needlework and knitted gifts.  At any gathering, she was the one who provided endless activities and self-created games, encouraging every person to take part.  Organization and ingenuity were her special strengths.
Her generosity of time and creativity extended beyond the family gatherings.  She loved to help friends and relatives with their home renovations such as painting, drywalling, decorating, etc. There was truly no new project that she would find too challenging.  If she didn't know how to do it, she would figure it out and do it exactly right.  And though she had physical and visual limitations, one would never know it from the energy and enthusiasm she put into her numerous endeavors.  She had a strong, indomitable spirit.
In her younger years, Linda was involved in volleyball, softball, and more recently, her competitive spirit was challenged playing 8-ball with her brother every chance she got.  She always had at least a couple projects on the go: jigsaw puzzles, many types of crafts, or knitting.  She loved books, movies, country music, and watching sports.  Linda loved all animals, but was especially drawn to horses and dogs.  
Linda was such a supportive and compassionate person for others, yet was fiercely independent to the end.  She hated asking others for help because to put someone out was totally foreign to her personality.  She was modest to a fault, downplaying her intelligence and abilities.  She will be sorely missed.
She was predeceased by her parents, William Kirk (2012) and Kathleen Kirk (2021); sisters, Bonnie Nordgulen (2003)  and Marilyn Marienhoff (2012);  and infant nephews, Brett Nordgulen and Crue Langton.  Linda is survived by her brothers: Dennis (Lynn) and their children Shannon and Bryce, Larry, and Bill  (Mary-Lou); sister, Kathy (Trent Langton) and their children Jesse (Sara) and their daughter Maisie, Jeremiah and sons Ruger and Atticus, Casey (TJ) and their children Lennox and Caleb, and Christopher (Whitney) and their son Simon; brother-in-law, Dale Marienhoff; niece, Jordan Marienhoff (Jeremy) and their children Shawn, Kaylee, Arianna and Jaida; and nephews, Ryan and Colton Nordgulen.   
In keeping with Linda's wishes, there will be no memorial service.  As an expression of sympathy, donations in Linda's name may be made to Jim Pattison Children's Hospital, 1-345 3rd Ave S, Saskatoon, SK S7K 1M6 https://pattisonchildrens.ca/help-now/donate/donate-now/ or The Regina Humane Society, 79 Armour Road, RM of Sherwood, SK S4K 0A8 https://reginahumanesociety.ca/how-to-help/donate/.  Arrangements are entrusted to Moose Jaw Funeral Home, 268 Mulberry Lane.  Michelle Ellis, Funeral Director 306-693-4550