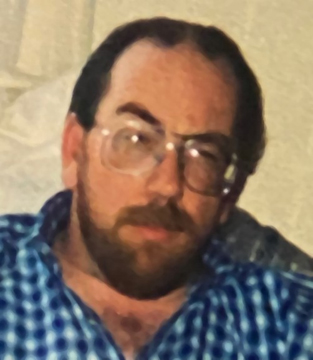 Robert Lee Kinnee, aged 60 years of Moose Jaw, SK passed away on Tuesday, August 9th, 2022.
Rob was born on January 20th, 1960 to Ray and Mildred Kinnee.  He was a wonderful little fellow and showed great love for anything electrical early on.  In his teens, his interest grew for girls and fast cars.  The cars did not need to look good, just go very fast.
In 1989-1990 Robert moved to Calgary, AB and worked for approximately 30 years as a plumber, electrician, 4 class steam engineer, and finally as a property manager.  To this end, Rob became certified through B.O.M.A. in Calgary which certified him to work in and operate any buildings anywhere in the world that a B.O.M.A. certification was accepted.
All of Robert's life, he had an active musical career.  He played in many bands over his life in Moose Jaw and Calgary, and blessed many people through his music over the years.
He was predeceased by his parents, Raymond Elsworth Kinnee and Mildred Kinnee (née: Evenson); Randy Wayne Kinnee and Brian Kinnee.  Rob leaves behind, his brothers: Kevin, Dave and Ray; as well as many extend family members. 
Rob's sense of humour will be sorely missed by all of us.
A Graveside Service will be held on Saturday, August 20th, 2022 at 1:00 p.m. in Rosedale Cemetery.  A Time of Fellowship will follow in the Harvey Room at Moose Jaw Funeral Home.  As an expression of sympathy, donations in Rob's name may be made to the Heart and Stroke Foundation of Saskatchewan, Unit 26 – 1738 Quebec Ave, Saskatoon, SK S7K 1V9.  Arrangements are entrusted to Moose Jaw Funeral Home, 268 Mulberry Lane.  Gary McDowell, Funeral Director 306-693-4550