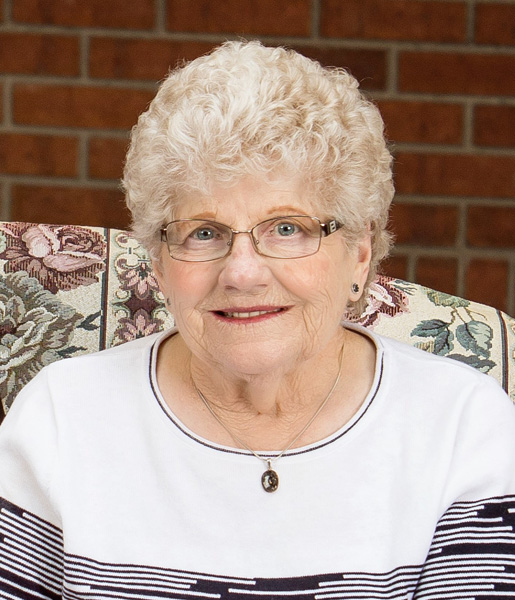 Margaret Katherine Kesslering
Margaret Katherine Kesslering (nee Kaip) passed away on Wednesday, March 31, 2021, at the age of 84, with her loving family by her side. She was a loving wife, mother, grandmother, great-grandmother, sister and friend.
Margaret was born on November 29, 1936 on her Grandpa Michael and Grandma Margaret Vogel's farm near McTaggart, Saskatchewan. She was the eldest of five girls born to Lorenz and Anne Kaip. She was predeceased by her husband of 58 years Max Kesslering; parents: Lorenz and Anne Kaip; brother-in-laws: John Kaufmann and Buford Walker; as well as two nieces and one nephew. Margaret will be sadly missed by her children: Sharon (Keith) Adam, Brian (Debbie) Kesslering, Darryl (Wivi) Kesslering and Lynn Kesslering; 11 grandchildren and 10 great-grandchildren; sisters: Amelia Walker, Kathy Kaufmann, Carol (Carl) Kesslering, and Janet (Don) Prentice; as well as numerous nieces and nephews. 
Marg grew up on the family farm near Khedive. She attended Khedive School and completed part of Grade 11. After school she moved to Regina and worked several different jobs. While working in Regina she met Max and they were married on June 10, 1961. Together, they raised their four children and worked side by side on the family farm near Horizon. Marg enjoyed being a farm wife, hauling grain, keeping the farm yard neat and tidy, tending to her large garden, preparing meals, and helping out in any way she could. She always had an open door, welcoming anyone who stopped by, and making sure nobody ever left with an empty stomach. Even though they retired to Moose Jaw in 1994 her love for the farm remained constant through the years. They enjoyed many bus trips, following the Moose Jaw Warriors, playing cards, bowling, and visiting with the many new friends they made along the way. Marg enjoyed crocheting/knitting, baking, playing crib (which she usually won at), and spending time with her grandchildren and great-grandchildren. She was very much loved and respected dearly by her family and friends.  A Private Funeral Mass to honor Margaret will be held at Church of Our Lady.  Friends and Family are invited to view the service virtually on Wednesday, April 7, 2021 starting at 12:45 p.m. with a picture show tribute by going to https://youtu.be/0CJk5_vkEDs.  In lieu of flowers, donations in Marg's name may be made to the Coronach and Area Healthcare Foundation. Box 150 Coronach, Saskatchewan, S0H 0Z0.  Arrangements are entrusted to Moose Jaw Funeral Home, 268 Mulberry Lane.  Gary McDowell, Funeral Director 306-693-4550