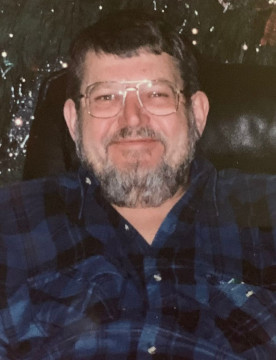 August 16th, 1949 – November 5th, 2023
Dennis Wayne Kehler aged 74 years of Herbert, SK, passed away on Sunday, November 5th, 2023 due to complications from a stroke. He was the youngest of nine children.  
Dennis was born in Herbert and spent most of his life there.  He trained as an electrician in British Columbia and returned home to open Kehler Electric.  He took a brief break to open a Computer Repair Shop and followed that with a technical position with the School Board.  He also worked as an electrician with the Herbert Co-op before going back to his own business at Kehler Electric.  Dennis was always interested in Herbert politics and spent some time as a counselor and as Mayor of Herbert.  Dennis was pitcher for the Herbert fastball team, he was an avid curler, and spent many hours keeping the Herbert nine-hole golf course in shape.  
He was predeceased by his grandparents, John and Helen Kehler and George and Anna Woelk; parents, John and Helen (née: Woelk) Kehler; sister, Mary; brother-in-law, Dave; brothers, Ervin (Charlotte) and Alfred (Fay); sisters-in-law, Eleanor (Abram) and Margaret (John); and Harry, who passed away as a child.  Dennis is survived by his daughter, Gillian Kehler; brothers, John of Calgary, AB, Abram of Nanaimo, BC, and Roger (Judi) of Regina, SK; sisters, Judy (Ernie) Janzen of Saskatoon, SK and Jane (Murray) Glenn of Saskatoon, SK; his former wife, Marlene Goertzen; as well as many nieces and nephews.  
A Gathering to Remember Dennis will be held on Thursday, November 23rd, 2023 at 1:00 p.m. in the Herbert New Horizons Centre, Herbert, SK.  A private family interment will be held at a later date.  Arrangements are entrusted to Moose Jaw Funeral Home, 268 Mulberry Lane.  Andrew Pratt, Funeral Director 306-693-4550