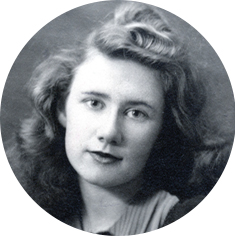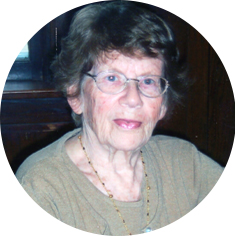 KEELER (nee Chase)
Elizabeth (Betty) Lorna
March 26, 1923 – August 21, 2020
It is with great sadness the family of Betty Keeler announce the passing of their mother, grandmother and great grandmother at the age of 97 years.
A famous writer once said, "We make a living by what we get; we make a life by what we give".  If that is true, then Elizabeth Lorna Keeler known as Betty, made a great life.  Elizabeth was born in Meyronne, Saskatchewan on March 26, 1923.  She was born the third child of Aususta and Arthur Chase.  She had four brothers: Leonard, Lloyd, Ralph, Ron and a sister, Marguerite.  Betty always talked about how wonderful her childhood was on the farm at Meyronne, riding horses, playing with dolls and carriages with Marguerite and the excitement of the harvest crew who came once a year for harvesting.  The family's lives revolved around church and community gatherings and her family always had every family from the community over for dinner once a year.
Betty attended Glenarchy School, Meyronne School and finished her high school at the Convent School in Gravelbourg.  Betty and her sister both attended this convent in Gravelbourg and reminisced many times throughout their lives what a wonderful experience it was for them.  After high school, Betty went to Normal School in Moose Jaw and received her Teaching Diploma in 1942.  She taught from 1942 to 1948 in various schools in Saskatchewan.  
While teaching she met Bernard Bruce Keeler whom she married in 1949.  Within their marriage, they had 10 children, from oldest to youngest their names are: Pat, Anne, David, Dale, Paul, Rita, Lorna, Thomas, Ellen and Joan.  Sadly, their marriage ended but her dedication to her children carried on.  Betty's greatest joy was her family and she devoted her life to family.  It was a struggle at times, but living in a small town with faith, family and good friends was a blessing.  When one of the children complained about not having enough, Betty said, "We have God and each other and that is everything that we need."
Betty was a strong, selfless, kind person that never had a bad word to say about anyone.  She was also a very proud and private person.  She loved to talk and visit if you came to her home she would always have the house clean and the children dressed up, with offers of snacks and tea.  Betty loved daily walks, listening to music, spelling bees and had a passion for gardening.  She gardened daily and was proud to show her garden to everyone that came by.  Her garden consisted of not just vegetables, but many different flowers and a variety of lilies.  
Betty was an avid reader.  She would cut newspaper clippings and save them for the children to read.  Family gatherings were very important to her and she always wanted everyone there.
Betty was very active in the Catholic Church and was adamant that all her children attend church when there were little.  When they got older that did not change, and she would have no qualms about phoning them and reminding them to go to church.  This faith sustained her throughout her life and many trial and loses.
Betty was a strong, kind woman.  She was an example of being upbeat and positive; she always said she had a good life and loved being around people.  She spent her life caring for others.  To the family, she was an epitome of a truly great woman who lived her life, giving herself, unselfishly to others and her children.  This world was much improved by her being in it.  Heaven is now your home, Elizabeth.  
Betty was predeceased by her parents, Arthur (1881-1951) and Augusta (1886-1960).  Children, Patrick (1950-1978) and David (1953-1983). Brothers: Leonard (1920-2001), Ralph (1926-2010), Lloyd (1928-1991), Ronald (1929-1962) and her sister, Marguerite Dietzel (1921-2005).  As well as two grandsons, Kyler Jensen (1986-1990) and Maclean Miller (1983-2010).
Betty is survived by her children: Anne (Ken) Forsyth (Hannah AB), Dale Keeler (Moose Jaw), Paul (Lori) Keeler (Moose Jaw SK), Rita (Greg) Button [Miller] (Moose Jaw, SK), Lorna Keeler (Moose Jaw, SK), Tom (Natalie) Keeler (Buffalo Pound Lake), Ellen Keeler (Sylvan Lake, AB) and  Joan (John) Jensen (Red Deer, AB).  She is survived by 13 grandchildren: Brandi, Jeremy, Chase, Katelyn, Amy, Nadine, Klea, Kimberly, Nathan, Christopher, Holly, Celine, Courtney and 9 great grandchildren: Keagan, Mikayla, Lily, Connor, Mercedes, Hailey, Milania, Ezkeliel and Mia.  Betty is also survived by her very special sister-in-law, Annette (Ralph) Chase of Edmonton, AB. and Hailey's mothers, Tera of Lloydminster, SK. And also numerous nieces and nephews.
The family of Elizabeth would like to express their gratitude to all of the residents and staff at Providence Place that made Elizabeth's 7 year stay there her home.  You were truly her extended family to which we will always be forever grateful.
We would also like to thank Dr. Dautremont for valuing Moms life until the day God took her home.
For those so wishing, memorial donations in Betty's name may be made to the Providence Place Auxiliary (for resident activities) 100 – 2nd Ave. N.E. Moose Jaw, SK S6H 1B8.  Arrangements are entrusted to Moose Jaw Funeral Home, 268 Mulberry Lane.  Todd Sjoberg, Funeral Director 306-693-4550